Here is everything you need to know about the amazing Disney series Meet the Chimps including casting, episodes, fun facts and more. I hope you find this listing informative and helpful!
Meet the Chimps Description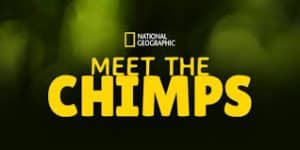 "Meet the Chimps" is a documentary series produced by National Geographic for the streaming service Disney+. The series premiered on October 16, 2020.
The show offers a fascinating and intimate look into the lives of chimpanzees living in one of the largest and most unique chimpanzee sanctuaries in the world: Chimp Haven, located in Louisiana, USA. Chimp Haven is a nonprofit organization dedicated to providing a safe and enriched environment for retired chimpanzees used in biomedical research or the entertainment industry.
"Meet the Chimps" follows the stories of various chimpanzees living at Chimp Haven, delving into their individual personalities, relationships, and unique experiences. Viewers get to witness the chimpanzees' interactions, social dynamics, and natural behaviors as they adapt to their new home in the sanctuary.
The series also sheds light on the dedicated caretakers and staff at Chimp Haven, who work tirelessly to provide the best possible care for the chimpanzees. It highlights the efforts made to ensure the well-being and enrichment of these intelligent and highly social animals, who share many similarities with humans.
"Meet the Chimps" offers a mix of heartwarming and heartrending moments as it explores the chimpanzees' journeys from their previous lives to the sanctuary, where they can live out their days in a more natural and nurturing environment.
The documentary series not only entertains but also educates viewers about the importance of conservation, animal welfare, and the complexities of caring for chimpanzees, which are an endangered species in the wild.
---
Meet the Chimps Crew:
Director: Virginia Quinn
Executive Producers: Tracy Rudolph Jackson, Justine Kershaw, Michael Welsh
---
Meet the Chimps Details:
Year of Debut: 2020
Type of Series: Documentary
TV Channel/Platform: Disney+
Meet the Chimps Trailer:
---