Here is everything you need to know about the amazing Disney series Octonauts  including casting, episodes, fun facts and more. I hope you find this listing informative and helpful!
Octonauts  Description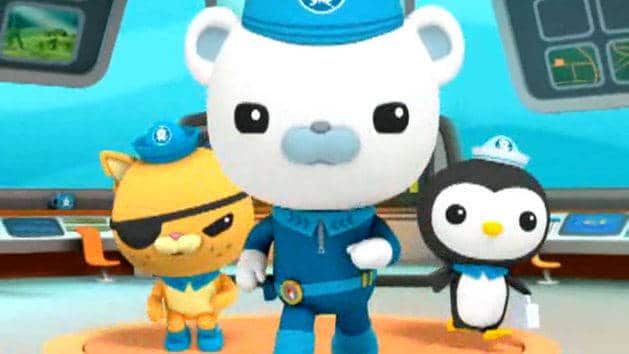 The Octonauts are an adventure team who explore the world's oceans, rescue the creatures who live there and protect their habitats – above and below the waves (from the rainforests of the Amazon to the deepest depths of the Midnight Zone).
Captain Barnacles Bear, ex-pirate Kwazii Cat, medic Peso Penguin and the rest of the crew fearlessly dive into action, deploying a fleet of aquatic vehicles, including their Octopus-shaped home-base, the Octopod.
Based on the richly imaginative books by Meomi, this sci-fi animated series combines immersive visuals and submersive humor to transport young children into a world that is both real and fantastic, full of mysteries to unravel and surprises around every corner.
---
Octonauts  Cast:
Simon Greenall: Barnacles
Rob Rackstraw: Kwazii
Wayne Grayson: Peso
Keith Wickham: Professor, Shellington
Jo Wyatt: Tweak
Mary Murphy: Dashi
Michael C. Murphy: Tunip
---
Octonauts  Details:
Year of Debut: 2010
Year of Finale: 2021
Type of Series: Animated
TV Channel/Platform: Disney Junior
Octonauts  Trailer:
Buy Movie
---