Here is everything you need to know about the amazing Disney series (Re)Connect including casting, episodes, fun facts and more. I hope you find this listing informative and helpful!
(Re)Connect Description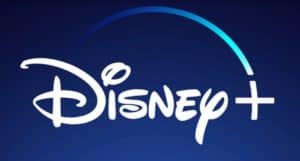 "(Re)Connect" is a heartwarming and inspirational Disney+ series that premiered in 2020. Each episode of the series focuses on a different family, exploring their unique dynamics, challenges, and relationships. The families are often dealing with various issues, such as communication breakdowns, technological distractions, or emotional struggles.
In each episode, a team of specialized experts, including a life coach, a therapist, and a tech expert, work together to help the families reconnect with each other and rediscover the joy of spending quality time together. The experts utilize creative and interactive activities to facilitate communication and emotional healing within the family unit.
"(Re)Connect" emphasizes the importance of fostering strong family bonds and the value of being present in each other's lives. The show encourages viewers to reflect on their own family dynamics and the ways they can improve communication and understanding with their loved ones.
Throughout the series, viewers witness the transformative impact of the expert interventions, as family members open up to each other, express their feelings, and engage in meaningful conversations. The show highlights the power of vulnerability and the healing potential of family support.
"(Re)Connect" delivers heartwarming and emotional moments, as families overcome obstacles and rediscover the love and connection they have with each other. It serves as a reminder of the significance of genuine relationships and the value of being present in the lives of our loved ones.
The series is a part of Disney's commitment to providing content that resonates with a diverse audience and promotes meaningful family interactions. "(Re)Connect" offers valuable life lessons for viewers of all ages and serves as an uplifting and inspiring addition to Disney's streaming platform.
---
(Re)Connect Details:
Year of Debut: TBA
TV Channel/Platform: Disney+
---