Here is everything you need to know about the amazing Disney series The Charlie Brown and Snoopy Show including casting, episodes, fun facts and more. I hope you find this listing informative and helpful!
The Charlie Brown and Snoopy Show Description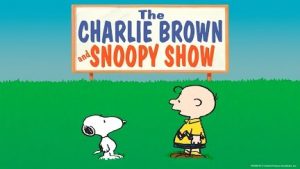 "The Charlie Brown and Snoopy Show" was an animated television series that originally aired from 1983 to 1985. It was based on the beloved comic strip "Peanuts" created by Charles M. Schulz. The show was produced by Lee Mendelson-Bill Melendez Productions and originally aired on the CBS network.
The series featured the iconic characters from the "Peanuts" comic strip, including Charlie Brown, Snoopy, Lucy, Linus, Schroeder, Peppermint Patty, and others. Each episode consisted of several short vignettes or sketches, with each one focusing on different characters and their everyday adventures and misadventures.
The show faithfully adapted the essence of Charles Schulz's comic strip, capturing the humor, heart, and timeless themes that made "Peanuts" so beloved by audiences of all ages. It retained the simple yet profound storytelling that endeared the characters to generations of readers.
Throughout the series, viewers followed Charlie Brown and his friends as they navigated the challenges of school, friendship, and growing up. Snoopy, Charlie Brown's imaginative beagle, often stole the show with his entertaining and imaginative flights of fancy as the World War I Flying Ace or Joe Cool.
The animation style of "The Charlie Brown and Snoopy Show" stayed true to Charles Schulz's original drawings, maintaining the classic and distinctive look of the "Peanuts" characters. The series also used the familiar musical themes composed by Vince Guaraldi, which became synonymous with the "Peanuts" brand.
"The Charlie Brown and Snoopy Show" was a nostalgic and heartwarming series that appealed to both fans of the "Peanuts" comic strip and new audiences. It celebrated the simple joys of childhood, the ups and downs of life, and the enduring bonds of friendship.
The show received critical acclaim for its faithfulness to the source material and its ability to capture the essence of the "Peanuts" characters and their timeless appeal. It remains a beloved classic that continues to be enjoyed by audiences around the world through reruns and home video releases, keeping the spirit of "Peanuts" alive for new generations to discover and cherish.
---
The Charlie Brown and Snoopy Show Cast:
Brad Kesten: Charlie Brown
Brett Johnson: Charlie Brown
Stacy Heather Tolkin: Sally Brown/Truffles
Stacy Ferguson: Sally Brown/Patty
Angela Lee: Lucy van Pelt
Heather Stoneman: Lucy van Pelt
Jeremy Schoenberg: Linus van Pelt/Floyd
Jeremy Miller: Linus Van Pelt
Kevin Brando: Schroeder/Thibault
Danny Colby: Schroeder
Jason Mendelson: Rerun van Pelt
Carl Steven: Franklin/"Pig-Pen"
Victoria Vargas: Peppermint Patty
Gini Holtzman: Peppermint Patty
Michael Dockery: Marcie
Keri Houlihan: Marcie
Mary Tunnell: Frieda/Eudora
Bill Melendez: Snoopy/Woodstock
---
The Charlie Brown and Snoopy Show Details:
The Charlie Brown and Snoopy Show Trailer:
Buy Movie
---
---