Here is everything you need to know about the amazing Disney series The Doodlebops including casting, episodes, fun facts and more. I hope you find this listing informative and helpful!
The Doodlebops Description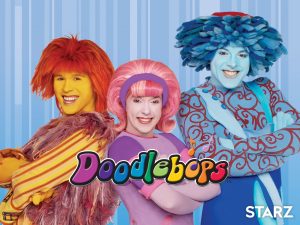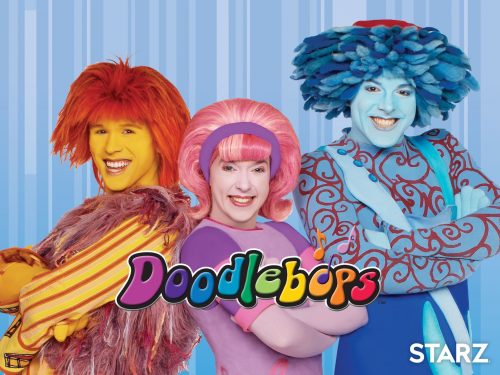 "The Doodlebops" is a Canadian children's television series that first premiered in 2004. It was created by Jamie Waese and co-produced by Cookie Jar Entertainment and CCI Entertainment. The show features a musical comedy theme and is targeted at preschool-aged children.
The series follows the adventures of a fictional rock band called "The Doodlebops," consisting of three colorful and energetic members:
Deedee Doodle (played by Lisa Lennox) – The lead singer and guitarist of the group. She is fun-loving, outgoing, and loves to perform.

Rooney Doodle (played by Chad McNamara) – The keyboardist and comic relief of the band. He often finds himself in humorous and sometimes clumsy situations.

Moe Doodle (played by Jonathan Wexler) – The bass player, who is the brains of the group. He is intelligent, organized, and helps the others solve problems.
The Doodlebops travel in their colorful bus called the "Doodlebop Mobile" to various locations, such as schools, parks, and other imaginary places. Along the way, they encounter different situations and interact with children, teaching important life lessons about friendship, cooperation, creativity, and problem-solving.
The show is known for its catchy original songs and musical performances, which often feature vibrant costumes and choreographed dance routines. The music and lively performances aim to engage young viewers and encourage them to sing and dance along with the characters.
"The Doodlebops" enjoyed popularity among preschool audiences, with its combination of music, colorful visuals, and positive messages. The series was also praised for its educational content, fostering creativity, and promoting social skills in young viewers.
---
The Doodlebops Cast:
Deedee Doodle: Lisa Lennox
Rooney Doodle: Chad McNamara
Moe Doodle: Jonathan Wexler
Bu Driver Bob: John Catucci
Jazzmin: Jackie Richardson
Jumping Jay: Stacey Martin
Mazz: Kim Roberts
Mudge and Mr Mooshead: Rob Stefaniuk
---
The Doodlebops Details:
The Doodlebops Trailer:
Buy Movie
---
---