Here is everything you need to know about the amazing Disney series The Right Stuff including casting, episodes, fun facts and more. I hope you find this listing informative and helpful!
The Right Stuff Description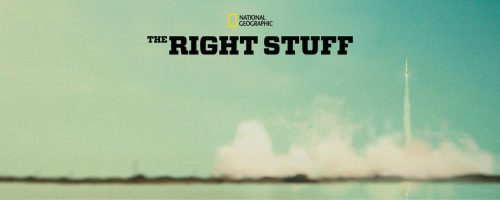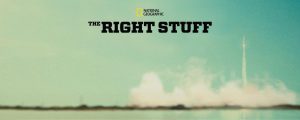 Follow seven of the military's best test pilots at the dawn of the U.S. space program as they train to become the first astronauts. The Right Stuff, a Disney+ Original Series based on the bestselling novel by Tom Wolfe, is coming soon to stream on Disney+.
---
The Right Stuff Cast:
Jake McDorman: Alan Shepard
Michael Trotter: Gus Grissom
Patrick J. Adams: John Glenn
James Lafferty: Scott Carpenter
Aaron Staton: Wally Schirra
Colin O'Donoghue: Gordon Cooper
Micah Stock: Deke Slayton
Sacha Seberg: Wernher Von Braun
Jordan Woods-Robinson: Mike Turley
Shannon Lucio: Louise Shepard
Rachel Burttram: Betty Grissom
Nora Zehetner: Annie Glenn
Jade Albany Pietrantonio: Rene Carpenter
Laura Ault: Jo Schirra
Eloise Mumford: Trudy Cooper
Chandler Head: Cam Cooper
Lucy Capri: Janita Cooper
Taegan Burns: Laura Shepard
Avery Burns: Julie Shepard
Kyra Johnson: Lyn Glenn
David Bolinger: David Glenn
Victoria White: Marge Slayton
Christopher Cassarino: Henry Landwirth
Josh Cooke: Loudon Wainwright Jr.
Patrick Fischler: Bob Gilruth
Mamie Gummer: Jerrie Cobb
Eric Ladin: Chris Kraft
Jordan Blair Brown: Eunice
Travis Herald: Military Private
Jackson Pace: Glynn Lunney
Kaley Ronayne: Dee O'Hara
Danny Strong: John A. Powers
Elizabeth D'Onofrio: Doris
---
The Right Stuff Crew:
Director: Andrew Bernstein, Nick Copus, Chris Long, John David Coles and Louise Friedberg
Writers: Tom Wolfe and Will Staples
Executive Producers: Will Staples, Leonardo DiCaprio, Jennifer Davisson, Mark Lafferty, Lizzie Mickery and Howard Korder
---
The Right Stuff Details
Year of Debut: 2020
Year of Finale: 2021
Type of Series: Live-Action
TV Channel/Platform: Disney+
The Right Stuff Trailer:
---
---