Cornelius Coot
Last Updated on: February 14th, 2023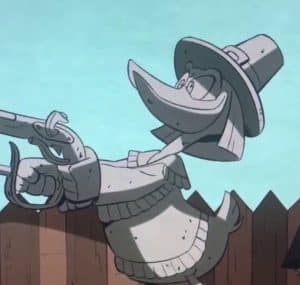 Who is Cornelius Coot?
Cornelius Coot is a fictional character from the Disney animated television series "DuckTales" and its reboot (2017-2021). He is a wealthy businessman and the founder of the city of Duckburg. He is known for his love of money and wealth and his tendency to be stingy. He is often portrayed as a rival of Scrooge McDuck, who is also a wealthy businessman and a major character in the series. Despite their rivalry, they share a mutual respect for one another and have been known to work together on occasion. Cornelius is also the uncle of Donald Duck, who is one of the main characters in the series.
The Collection:
Here is the Internet's largest collection of Cornelius Coot -related movies, TV shows, toys and other products. As always, new pieces are added to this collection regularly.
Show Appearances
---
---
---
Park Appearances
---
---