Here is everything you need to know about the amazing Disney series DuckTales (Original) including casting, episodes, fun facts and more. I hope you find this listing informative and helpful!
DuckTales (Original) Description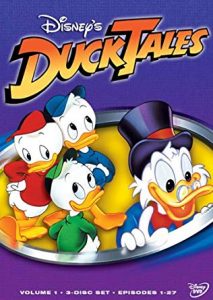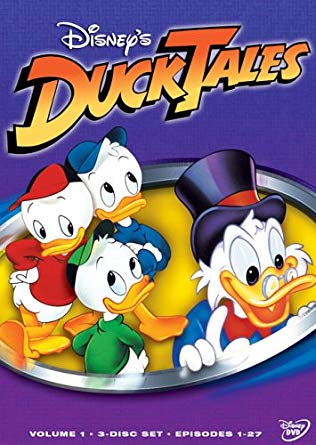 "DuckTales" is an animated television series that first aired in 1987 and became one of Disney's most popular and enduring animated shows. The series was produced by Walt Disney Television Animation and is based on the comic book series of the same name created by Carl Barks.
The show follows the adventures of Scrooge McDuck (voiced by Alan Young), a wealthy and adventurous Scottish duck who is known for his love of money and treasure hunting. He is also the uncle of Donald Duck. Scrooge is joined by his grandnephews Huey, Dewey, and Louie (voiced by Russi Taylor), who are mischievous and always up for a thrilling adventure.
Together with their loyal and capable pilot, Launchpad McQuack (voiced by Terry McGovern), and the responsible housekeeper, Mrs. Beakley (voiced by Joan Gerber), the characters travel the world in search of hidden treasures, facing villains and various challenges along the way.
"DuckTales" is known for its swashbuckling action, clever humor, and memorable characters. The show also features a catchy theme song, "DuckTales," which has become iconic and synonymous with the series.
Throughout its run, "DuckTales" received critical acclaim and became a cultural phenomenon, appealing to both children and adults. It was praised for its engaging storytelling, well-developed characters, and its ability to blend humor and adventure.
In 2017, Disney released a reboot of "DuckTales," featuring a new animation style and modern storytelling elements while staying true to the spirit of the original series. The reboot received positive reviews and introduced a new generation of viewers to the world of Duckburg and Scrooge McDuck's grand adventures.
"DuckTales" remains a beloved classic in Disney's animated history, with a dedicated fan base that continues to celebrate its timeless charm and nostalgic appeal.
---
DuckTales (Original) Cast:
Alan Young: Scrooge McDuck
Russi Taylor: Huey, Dewey and Louie Duck and Webby Vanderquack
Chuck McCann: Duckworth the Butler, Burger Beagle, and Bouncer Beagle
Terry McGovern: Launchpad McQuack and Babyface Beagle
Frank Welker: Bigtime Beagle
Hal Smith: Gyro Gearloose and Flintheart Glomgold
Joan Gerber: Mrs. Beakley and Glittering Goldie
Hamilton Camp: Fenton Crackshell/Gizmoduc
June Foray: Ma Beagle and Magica De Spell
Peter Cullen: Bankjob Beagle
Brian Cummings: Doofus Drake
Tony Anselmo: Donald Duck
---
DuckTales (Original) Details:
Year of Debut: 1987
Year of Finale: 1990
Type of Series: Animated
TV Channel/Platform: Disney Afternoon
DuckTales (Original) Trailer:
Buy Movie
---