Here is everything you need to know about the amazing Disney series DuckTales (Original) including casting, episodes, fun facts and more. I hope you find this listing informative and helpful!
DuckTales (Original) Description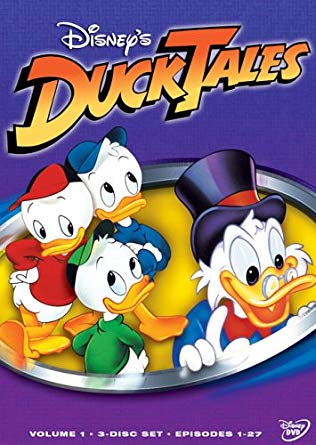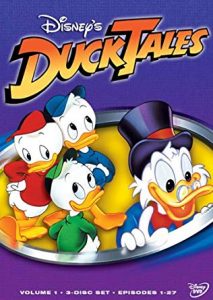 Ducktales (the Original) was a popular Disney Afternoon children's show that ran from 1987-1990. Disney remade the series in 2017 for DisneyXD.
Scrooge McDuck finds his hands full at home when nephews Huey, Dewey and Louie move to Duckburg. Joined by their loyal pals Launchpad McQuack, Gyro Gearloose and Mrs. Beakley, the DuckTales gang never fails to deliver a wealth of adventure.
---
DuckTales (Original) Cast:
Alan Young: Scrooge McDuck
Russi Taylor: Huey, Dewey and Louie Duck and Webby Vanderquack
Chuck McCann: Duckworth the Butler, Burger Beagle, and Bouncer Beagle
Terry McGovern: Launchpad McQuack and Babyface Beagle
Frank Welker: Bigtime Beagle
Hal Smith: Gyro Gearloose and Flintheart Glomgold
Joan Gerber: Mrs. Beakley and Glittering Goldie
Hamilton Camp: Fenton Crackshell/Gizmoduc
June Foray: Ma Beagle and Magica De Spell
Peter Cullen: Bankjob Beagle
Brian Cummings: Doofus Drake
Tony Anselmo: Donald Duck
---
DuckTales (Original) Details:
Year of Debut: 1987
Year of Finale: 1990
Type of Series: Animated
TV Channel/Platform: Disney Afternoon
DuckTales (Original) Trailer:
Buy Movie
---