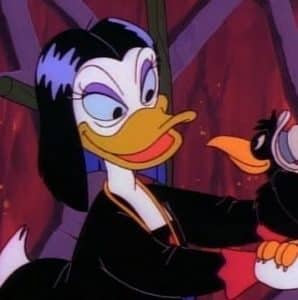 Who is Magica De Spell?
Magica De Spell is a character in Disney's animated series DuckTales. She was voiced by actress June Foray who is problably best known for voicing Rocky J Squirrel in The Adventures of Rocky and Bulwinkle.
The Collection:
Here is the Internet's largest collection of Magica De Spell -related movies, TV shows, toys and other products. As always, new pieces are added to this collection regularly.