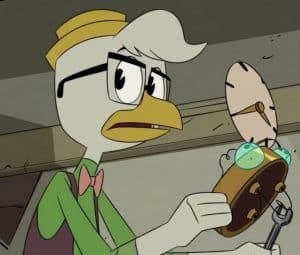 Who is Gyro Gearloose?
Gyro Gearloose is a character in the Disney series DuckTales. He was originally voiced by Hal Smith, who is best known as the lovable town drunk Otis Campbell in the series The Andy Griffith Show.
The Collection:
Here is the Internet's largest collection of Gyro Gearloose-related movies, TV shows, toys and other products. As always, new pieces are added to this collection regularly.