Kronk Pepikrankenitz (The Emperor's New Groove)
Last Updated on: February 20th, 2023
Who is Kronk Pepikrankenitz?
Kronk Pepikrankenitz is a fictional character from the Disney animated film "The Emperor's New Groove". He is voiced by actor Patrick Warburton, who is also the host of the popular Disney park attraction Soarin.
Kronk is the secondary antagonist and later the anti-hero of the movie. He is the muscle-bound, dimwitted henchman of the main antagonist, Yzma. He is known for his love of cooking, particularly for spinach puffs, and for his catchphrase "Yzma, Yzma, Yzma."
Despite his loyalty to Yzma, Kronk struggles with his conscience and ultimately decides to help the protagonist, Kuzco, after realizing that Yzma's plans are not in line with his own values. He becomes a friend and ally of Kuzco and helps him regain his throne. He also ends up as a chef in a restaurant as his own business.
The Collection:
Here is the Internet's largest collection of Kronk Pepikrankenitz related movies, TV shows, toys and other products. As always, new pieces are added to this collection regularly.
Movie Appearances
---
---
Show Appearances
---
Song Appearances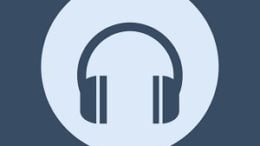 "Snuff Out the Light (Yzma's Song)" is a song from the 2001 Disney animated film "The Emperor's New Groove". The song is performed by the…
---
---
---
Related Products
---
---