Princess Dot (A Bug's Life)
Last Updated on: October 18th, 2023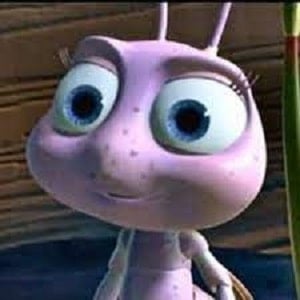 Who is Princess Dot ?
Princess Dot is a character from the Disney/Pixar animated film "A Bug's Life." She is a ladybug and is the youngest daughter of the Queen of Ant Island. Princess Dot is depicted as a curious and adventurous young bug who is always eager to explore and learn about the world around her. Throughout the film, Princess Dot befriends Flik, the film's main protagonist, and the two work together to help save Ant Island from the grasshoppers, who have been bullying and exploiting the ants. Princess Dot is shown to be brave and resourceful, and is always willing to help Flik and the other ants in their efforts to defeat the grasshoppers. She was voiced by actress Hayden Panettiere who is best known for her role as Juliette Barnes in the ABC series Nashville.
The Collection:
Here is the Internet's largest collection of Princess Dot-related movies, TV shows, toys and other products. As always, new pieces are added to this collection regularly.
Movie Appearances
---
Park Appearances
---
---
---