Here is everything you need to know about the extinct Princess Dot Puddle Park attraction at Disneyland including history, reviews, fun facts, photos and more. I hope you find this listing informative and helpful!
Princess Dot Puddle Park | Disneyland Description
In Princess Dot Puddle Park, skillful little ladybugs and caterpillars can dodge fountains that spring up at unexpected moments from giant yard equipment. If a blast from the sprinkler nozzle doesn't get you, a playful jet of water from the ground might!
Brave little ones—or even braver parents—can try to figure out the fountain's patterns and attempt to outsmart them. Especially when it's a warm and sunny afternoon, Princess Dot Puddle Park is a great place to play in the water and cool off before your next adventure.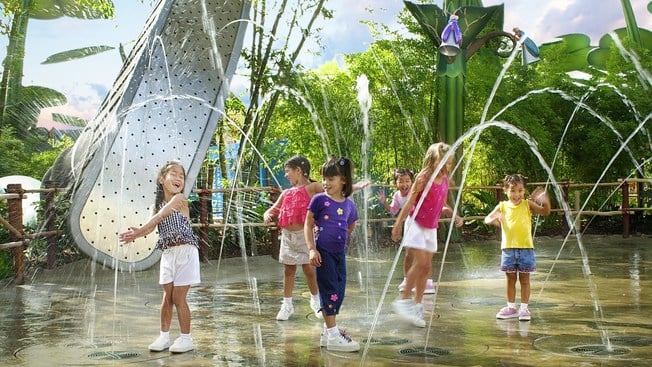 ---
Princess Dot Puddle Park | Disneyland Details
---