Here is everything you need to know about the amazing Pixar movie A Bug's Life including casting, reviews, fun facts and more. I hope you find this listing informative and helpful!
A Bug's Life Description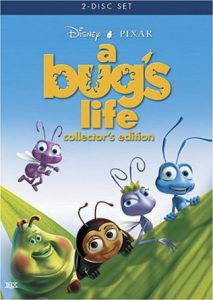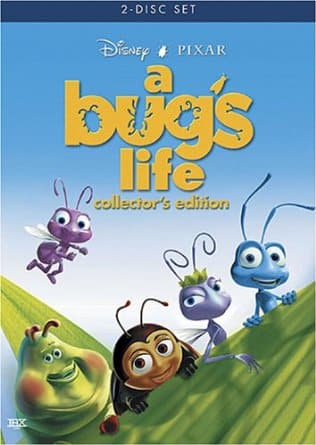 "A Bug's Life" is an animated comedy-adventure film produced by Pixar Animation Studios and released by Walt Disney Pictures in 1998. The film is directed by John Lasseter and co-directed by Andrew Stanton, and it features the voices of Dave Foley, Kevin Spacey, Julia Louis-Dreyfus, and Hayden Panettiere, among others.
The story is set in a colony of ants led by Princess Atta (voiced by Julia Louis-Dreyfus) and her mother, the Queen (voiced by Phyllis Diller). Every year, the ants are required to gather food for a group of menacing grasshoppers led by Hopper (voiced by Kevin Spacey). Flik (voiced by Dave Foley), an inventive and free-thinking ant, accidentally causes the food offering to be destroyed, and he volunteers to find "warrior bugs" to help protect the colony.
However, Flik's search for warriors leads him to a circus troupe of bugs, whom he mistakes for fierce fighters. The circus bugs, including a ladybug named Francis (voiced by Denis Leary), a stick insect named Slim (voiced by David Hyde Pierce), and a black widow spider named Rosie (voiced by Bonnie Hunt), reluctantly agree to pose as warriors and defend the colony.
As Flik and the circus bugs attempt to outwit the grasshoppers, they discover the power of teamwork and the importance of embracing individuality. The film explores themes of courage, friendship, and the strength of unity against adversity.
"A Bug's Life" was well-received by critics and audiences for its charming characters, witty humor, and visually stunning animation. It was a commercial success, further solidifying Pixar's reputation as a leading animation studio after the success of "Toy Story." The film was also nominated for an Academy Award for Best Original Musical or Comedy Score.
Over the years, "A Bug's Life" has remained a beloved family favorite and is regarded as one of Pixar's classic films, showcasing the studio's ability to create endearing and entertaining stories with a blend of humor and heart.
---
A Bug's Life Fun Facts
The film was the second feature-length film produced by Pixar, following the success of "Toy Story" (1995).
"A Bug's Life" was directed by John Lasseter and co-directed by Andrew Stanton.
The story is loosely inspired by Aesop's fable "The Ant and the Grasshopper," with a twist that emphasizes teamwork and the power of individual contributions.
The film features an ensemble cast of voice actors, including Dave Foley, Kevin Spacey, Julia Louis-Dreyfus, Phyllis Diller, Denis Leary, and Richard Kind.
"A Bug's Life" was the first Pixar film to utilize a fully realized CGI world with a large number of characters, including insects and other small creatures.
The production team studied insects and their movements extensively, even visiting the San Francisco Zoo's insect exhibit to observe various species up close.
The film's release was preceded by a short film titled "Geri's Game," which went on to win the Academy Award for Best Animated Short Film.
The movie features memorable comedic sequences, including the "circus bugs" performing in front of an audience and the misadventures of Flik, the main character.
"A Bug's Life" received positive reviews from critics and was a commercial success, grossing over $363 million worldwide.
The film's legacy includes a theme park attraction called "It's Tough to Be a Bug!" at Disney's Animal Kingdom and a presence in various merchandise and tie-in materials.
---
A Bug's Life Crew:
Director: John Lasseter
Producers: Darla Anderson and Kevin Reher
Music: Randy Newman
---
A Bug's Life Details
A Bug's Life Trailer:
---