Here is everything you need to know about Walt Disney World's Animal Kingdom park's It's Tough to be a Bug show including history, fun facts, photos and more. I hope you find this listing informative and helpful!
It's Tough to be a Bug | Disney World Description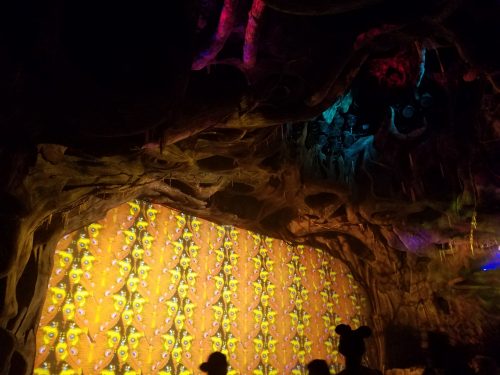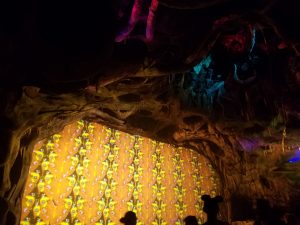 In It's Tough to be a Bug, discover what it's like to be a bug during this 3D film and live show inspired by the Disney•Pixar film, A Bug's Life.
See the world from a bug's point of view with a little help from Flik inside the great Tree of Life.
Meander along a winding pathway—past tangled roots, unfurled branches and detailed animal carvings—to the base of the Tree of Life, the symbol of Disney's Animal Kingdom park. Venture inside and receive a pair of 3D glasses before taking a seat inside the approximate 430-seat Tree of Life Repertory Theatre.
An "Off-Off Bugway" Show
Flik, the loveable ant from the Disney•Pixar film A Bug's Life, invites you and your family to become honorary creepy crawlies by donning a pair of special "bug eye" glasses and watching an exciting 3D film and live show on the survival techniques of bugs.
During the show, dodge flying quills from a tarantula, feel a harmless "acid spray" from a soldier termite and inhale the putrid "defense stench" from a stink bug. But when Hopper—the grasshopper villain from A Bug's Life—unexpectedly shows up, the theater becomes a swarm of crazy activity, led by buzzing hornets and tumbling spiders.
In the end, you'll learn "it's tough to be a bug" surely, but more importantly, that insects are our friends.
With dazzling 3D movie effects, Audio-Animatronics® figures and in-theater 4D surprises, It's Tough to be a Bug! places you in the center of the fascinating world of insects, showcasing the incredible value they add to our lives.
---
It's Tough to be a Bug | Disney World Fun Facts
The show lasts 9 minutes
The park show preceded the actual A Bug's Life movie by 7 months.
---
It's Tough to be a Bug | Disney World Details