Here is everything you need to know about the amazing Pixar movie Toy Story including casting, reviews, fun facts and more. I hope you find this listing informative and helpful!
Toy Story Description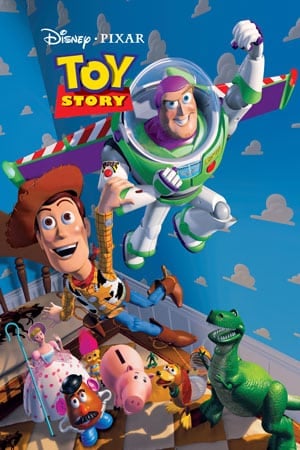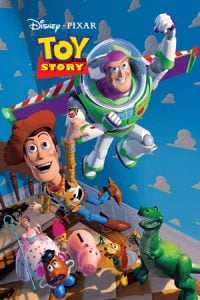 Led by Woody, Andy's toys live happily in his room until Andy's birthday brings Buzz Lightyear onto the scene. Afraid of losing his place in Andy's heart, Woody plots against Buzz. But when circumstances separate Buzz and Woody from their owner, the duo eventually learns to put aside their differences.
Before "Finding Nemo," "Monsters, Inc." and "Cars," the creative minds of Disney/Pixar introduced you to "Toy Story" and an astonishing world where toys play while their owners are away. Rediscover acclaimed filmmaker John Lasseter's directorial debut with Woody (Tom Hanks), Buzz Lightyear (Tim Allen) and all their friends in an adventure filled with humor, heart and friendship. This groundbreaking computer-generated classic started it all and set the stage for the equally amazing "Toy Story 2." It's nonstop fun for the entire family!
---
Toy Story Fun Facts
Toy Story was the first completely computer-generated full-length feature.
Buzz Lightyear was named after the US astronaut Buzz Aldrin
The Pizza Planet delivery truck from Toy Story has appeared in every Pixar movie except The Incredibles.
Billy Crystal was originally supposed to be the voice of Buzz Lightyear, but he turned the role down.
The original name of Toy Story was 'You are a Toy.'
Buzz Lightyear's name was originally 'Lunar Larry.'
The Little Bo Peep character was originally supposed to be a Barbie until Mattel backed out.
Woody was originally supposed to be a sarcastic jerk and was  re-cast after Disney had an early screening.
Wood was originally supposed to be a ventriloquist dummy.
The dinosaur character Rex was created by Joss Whedon.
---
Toy Story Crew:
Director: John Lasseter
Producers: Bonnie Arnold and Ralph Guggenheim
Music: Randy Newman
---
Toy Story Details
Toy Story Trailer:
---