Here is everything you need to know about the amazing Disney series Buzz Lightyear of Star Command  including casting, episodes, fun facts and more. I hope you find this listing informative and helpful!
Buzz Lightyear of Star Command  Description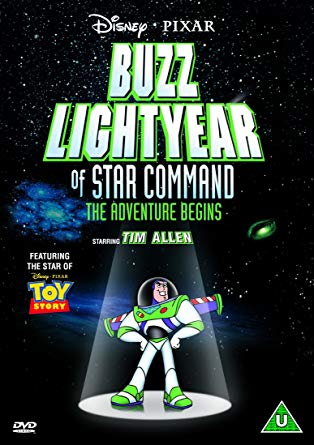 "Buzz Lightyear of Star Command" is an animated television series that aired from October 2, 2000, to January 13, 2001. It is a spin-off of Disney-Pixar's "Toy Story" film franchise and is produced by Walt Disney Television Animation.
The series is set in the futuristic sci-fi universe and follows the adventures of Buzz Lightyear, the heroic space ranger toy from "Toy Story," as he serves as a member of Star Command, a galaxy-wide peacekeeping force. Buzz, along with his team of fellow space rangers, works to protect the galaxy from various intergalactic threats and villains.
The main characters in "Buzz Lightyear of Star Command" include Mira Nova, a brave and telekinetic princess from the planet Tangea; Booster Sinclair Munchapper, an enthusiastic and lovable oversized alien; XR, a robot space ranger with a witty personality; and Commander Nebula, the no-nonsense leader of Star Command.
Throughout the series, Buzz and his team face formidable adversaries, such as the evil Emperor Zurg, a menacing villain who seeks to conquer the universe. They go on exciting space missions, battle space pirates, and encounter various alien species while keeping the galaxy safe.
The show's animation style captures the futuristic sci-fi setting and maintains the visual charm of the "Toy Story" films. Additionally, the series incorporates humor, action, and moral lessons, making it suitable for audiences of all ages.
"Buzz Lightyear of Star Command" offers a deeper exploration of Buzz Lightyear's character and his adventures beyond the toy world, expanding upon the beloved character's backstory and universe.
Although the series had a relatively short run, it remains a nostalgic favorite for fans of the "Toy Story" franchise and those who enjoy space-themed animated shows. "Buzz Lightyear of Star Command" celebrates the spirit of adventure and heroism, reminding viewers of the timeless appeal of the iconic space ranger, Buzz Lightyear.
---
Buzz Lightyear of Star Command  Cast:
Captain Buzz Lightyear: Tim Allen
Princess Mira Nova: Nicole Sullivan
Booster Sinclair Munchapper: Stephen Furst
XR: Larry Miller and Neil Flynn
Commander Nebula: Adam Carolla
Little Green Men: Jeff Pidgeon and Patrick Warburton
Ty Parsec: Steve Hytner
Rocket Crocket: Phil LaMarr
Petra Hammerhold: Nikki Cox
Plasma Boy: Michael Showalter
42: Joy Behar
Evil Emperor Zurg: Wayne Knight
Grubs: Frank Welker
Warp Darkmatter: Diedrich Bader
Gravitina: Kerri Kenney-Silver
NOS-4-A2: Craig Ferguson
Torque: Brad Garrett
XL: Bobcat Goldthwait
Madam President: Roz Ryan
Senator Aarrfvox: Jim Cummings
Senator Banda: Dan Castellaneta
Senator Hammerhold: Corey Burton
Senator Phlegmex: Frank Welker
Becky: Russi Taylor
Brent Starkisser: Corey Burton
Cosmo: Paul Rugg
Dr. Animus: Tony Jay
Dr. Ozma Furbanna: Linda Hamilton
Ed: Paul Rugg
Officer Panchex: Brian Doyle-Murray
Professor Triffid: Joel Murray
Savy SL2: Cree Summer
Sheriff of Roswell: Stephen Root
King Nova: John O'Hurley
Santa Claus: Earl Boen
The Fixer: Ed Asner
Crumford Lorak: Jon Favreau
Rentwhistle Swack: French Stewart
---
Buzz Lightyear of Star Command  Details:
Buzz Lightyear of Star Command  Trailer:
Buy Movie
---