Here is everything you need to know about the amazing Pixar movie Toy Story 4 including casting, reviews, fun facts and more. I hope you find this listing informative and helpful!
Toy Story 4 Description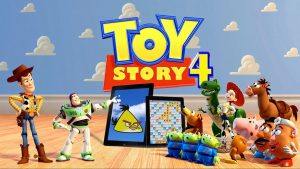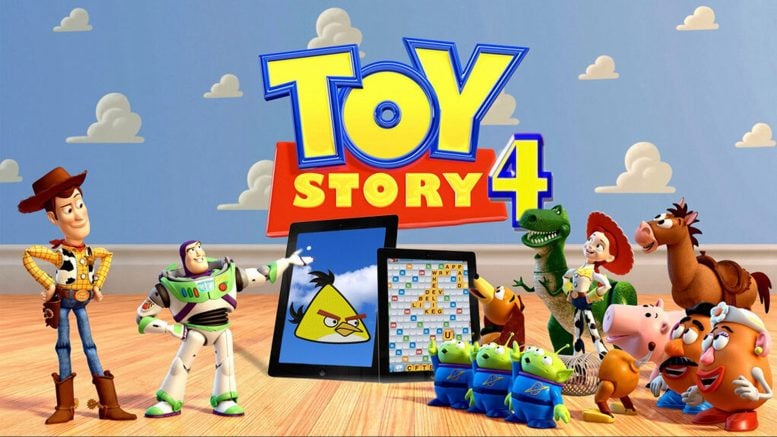 "Toy Story 4" is a computer-animated comedy-adventure film produced by Pixar Animation Studios and released by Walt Disney Pictures in 2019. It is the fourth installment in the beloved "Toy Story" film series. Directed by Josh Cooley, the film continues the adventures of Woody (voiced by Tom Hanks), Buzz Lightyear (voiced by Tim Allen), and their toy friends.
The story follows Woody, Buzz, and the rest of the toys after their original owner, Andy, has handed them over to a new child named Bonnie. As Bonnie starts kindergarten, Woody finds himself struggling to find his place in her room. When Bonnie creates a new toy named Forky (voiced by Tony Hale) out of a disposable spork, Woody takes it upon himself to make sure Forky feels loved and valued as a toy.
During a family road trip, Woody and Forky get separated from Bonnie's family and encounter an antique shop where they reunite with Bo Peep (voiced by Annie Potts), a long-lost toy friend of Woody's. Together, they embark on an adventure to save Forky and discover the world outside of being a toy.
Throughout the journey, Woody is faced with questions about his own purpose and the idea of being a lost toy or embracing a new path. The film explores themes of friendship, loyalty, and accepting change.
"Toy Story 4" received critical acclaim for its emotional storytelling, humor, and animation quality. It brought back beloved characters and introduced new ones, winning the hearts of both children and adults. The film was a commercial success and marked a fitting conclusion to the "Toy Story" series, leaving audiences with a sense of nostalgia and closure.
---
Toy Story 4 Fun Facts
It is the fourth installment in the "Toy Story" franchise, following the adventures of Woody, Buzz Lightyear, and their toy friends.
"Toy Story 4" was directed by Josh Cooley, marking his directorial debut for a feature film.
The film introduces several new characters, including Forky, a spork-turned-toy voiced by Tony Hale, and Gabby Gabby, a vintage doll voiced by Christina Hendricks.
"Toy Story 4" delves into themes of identity, purpose, and the meaning of being a toy, while also exploring the concept of finding oneself and embracing change.
The film marks the return of Bo Peep, a character absent from "Toy Story 3," and reveals her new independent and adventurous spirit.
"Toy Story 4" received critical acclaim, with praise for its heartfelt story, animation, and character development. It won the Academy Award for Best Animated Feature.
The voice cast includes Tom Hanks as Woody, Tim Allen as Buzz Lightyear, and Annie Potts as Bo Peep, among many other returning and new cast members.
The film features a new original song, "I Can't Let You Throw Yourself Away," performed by Randy Newman, who composed the music for all four "Toy Story" films.
"Toy Story 4" explores the concept of venturing outside of the confines of a child's room and takes the toys on a road trip adventure.
The movie provides a satisfying conclusion to the "Toy Story" series, bringing closure to the journeys of beloved characters while also leaving room for future possibilities.
---
Toy Story 4 Crew:
Directed by: Josh Cooley
Produced by: Jonas Rivera
Executive Producers: Pete Doctor, Andrew Stanton and Lee Unkrich
Screenplay by:  Stephany Folsom
Music by: Randy Newman
---
Toy Story 4 Details
Toy Story 4 Trailer:
---