Here is everything you need to know about the amazing Disney series Toy Story Funday Football including casting, episodes, fun facts and more. I hope you find this listing informative and helpful!
Toy Story Funday Football Description
Andy's room will replicate the on-the-field gameplay from Wembley Stadium, where each Falcon and Jaguar player will have animated representation on a traditional looking field, catered to the "Toy Story" setting. Fans will view every run, pass, score and all football-related action through state-of-the-art tracking technology enabled by the NFL's Next Gen Stats player tracking data and Beyond Sports.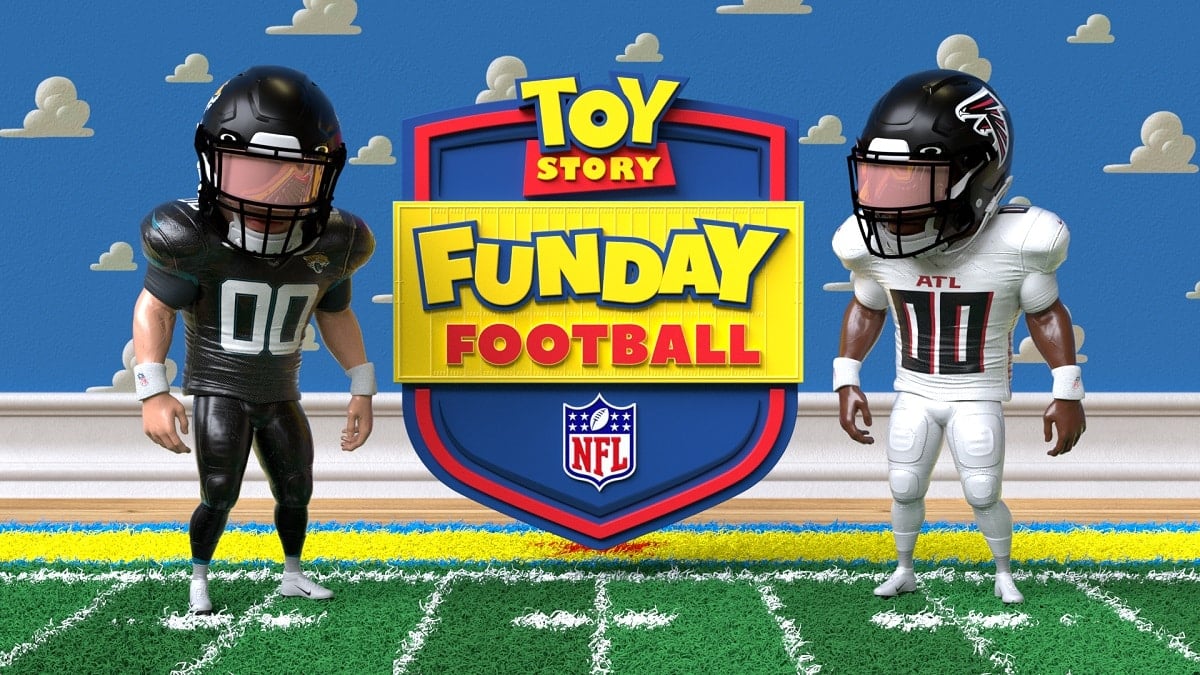 In addition to the gameplay, all the surrounding aspects of the game – announcers, graphics, scoreboard, penalty announcements, celebrations, and more – will all embrace the "Toy Story"-themed offering in their packaging and delivery, all occurring in Andy's room.
Woody, Buzz Lightyear and many of the characters from the acclaimed animated series will be visible throughout, participating from the sidelines and in other non-gameplay elements.
This first-of-its kind NFL presentation is made possible by ESPN, ESPN's Edge Innovation Center, Disney, NFL, Pixar, Next Gen Stats, Beyond Sports, and Silver Spoon. (source)
---
Toy Story Funday Football Details:
Year of Debut: 2023
Type of Series: Reality
TV Channel/Platform: Disney+, ESPN+
Toy Story Funday Football Trailer:
---