Uncle Orville (Carousel of Progress)
Last Updated on: February 20th, 2023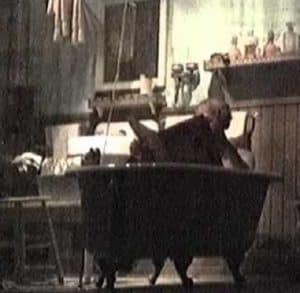 Who is Uncle Orville?
Uncle Orville is an audio-animatronic and voice recording in Disney World's iconic show Walt Disney's Carousel of Progress. He is voiced by prolific voice actor Mel Blanc who is most known for voicing Bugs Bunny.
The Collection:
Here is the Internet's largest collection of Carousel of Progress -related movies, TV shows, toys and other products. As always, new pieces are added to this collection regularly.
Song Appearances "The Best Time of Your Life" is a song from the Walt Disney World attraction "Walt Disney's Carousel of Progress". The attraction is a rotating…
---
---
Park Appearances
---
---
In the News
Carousel of Progress 'Future' Finale Scene Updated at Magic Kingdom, Now References 'Food Rocks,' EPCOT, and More, July 2, 2022
---