Cars 3: Driven to Win Video Game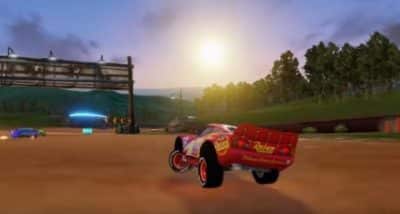 Cars 3: Driven to Win Summary:
Picking up after the final big race in the film, Cars 3: Driven to Win extends the storyline of Cars 3 with all-new action packed adventures and takes players through a high-speed competition that is filled with both familiar and new faces. Players will be able to join Lightning McQueen and Cruz Ramirez as they prepare to take on rival racer Jackson Storm. The game features more than 20 customizable playable characters including popular heroes from the Cars franchise and next generation racers. Players can also select their favorite race environments from a series of iconic settings from the film, such as Radiator Springs and Florida International Speedway, with over 20 unique tracks to choose from across 13 different locations.
Cars 3: Driven to Win Video Game Trailer
Disney Character(s) in this Post:
Cruz Ramirez (Cars)