Lightning McQueen (Cars)
Last Updated on: February 20th, 2023

Who is Lightning McQueen?
Lightning McQueen is a fictional character and the main protagonist in the Cars franchise created by Pixar Animation Studios and produced by Walt Disney Pictures. He is a race car that competes in the Piston Cup Racing Series. The first Cars movie was released in 2006. He was played by actor Owen Wilson.
The Collection:
Here is the Internet's largest collection of Lightning McQueen related movies, TV shows, toys and other products. As always, new pieces are added to this collection regularly.
Movie Appearances
---
---
---
Show Appearances
---
Song Appearances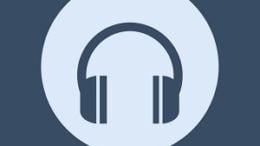 "When You Find Yourself" is a song from the 2006 animated film "Cars" produced by Pixar Animation Studios and released by Walt Disney Pictures. The…
---
---
---
---
---
---
---
---
---
Park Appearances
---
---
---
Related Products
---
---
---
---
---
---
---
---
---
---
---
---
---
In the News
PHOTOS: New Inside Look at Lightning McQueen's Racing Academy at Disney's Hollywood Studios, March 9, 2019
VIDEO: First Look at Lightning McQueen's Racing Academy Animatronic for Disney's Hollywood Studios, January 19, 2019
---