Here is everything you need to know about the amazing Pixar movie Cars 3 including casting, reviews, fun facts and more. I hope you find this listing informative and helpful!
Cars 3 Description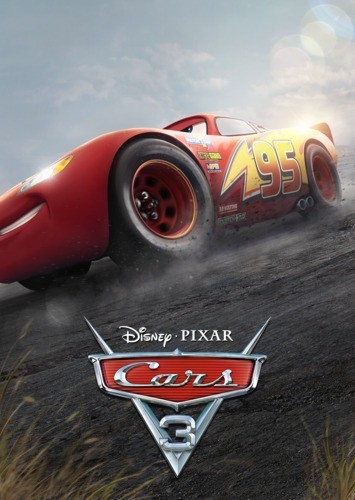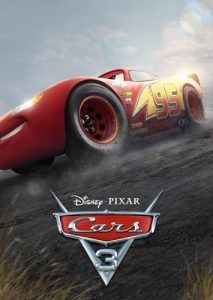 In Cars 3, blindsided by a new generation of blazing-fast racers, the legendary Lightning McQueen (voice of Owen Wilson) is suddenly pushed out of the sport he loves. To get back in the game, he will need the help of an eager young race technician, Cruz Ramirez (voice of Cristela Alonzo), with her own plan to win, plus inspiration from the late Fabulous Hudson Hornet and a few unexpected turns. Proving that #95 isn't through yet will test the heart of a champion on Piston Cup Racing's biggest stage! (source)
---
Cars 3 Fun Facts
The film serves as the third installment in the "Cars" franchise, following the adventures of Lightning McQueen and his friends in the world of anthropomorphic vehicles.
"Cars 3" was directed by Brian Fee, making it his directorial debut for a feature film.
The movie focuses on Lightning McQueen's journey as he faces the challenges of aging and competes against a new generation of high-tech race cars.
"Cars 3" features a more serious tone compared to its predecessor, exploring themes of mentorship, legacy, and the importance of determination.
The voice cast includes Owen Wilson reprising his role as Lightning McQueen, along with the additions of Armie Hammer as Jackson Storm and Cristela Alonzo as Cruz Ramirez.
The film's animation pays close attention to detail, capturing the sleek designs of modern race cars and recreating iconic racing tracks such as Daytona International Speedway.
In preparation for their roles, the voice cast of "Cars 3" attended racing schools and received guidance from real-life race car drivers.
"Cars 3" features several Easter eggs and references to other Pixar films, including hidden characters from other franchises appearing in the background scenes.
The film received generally positive reviews from critics, who praised its emotional depth, stunning animation, and nostalgic elements for fans of the original "Cars" movie.
"Cars 3" grossed over $383 million worldwide, proving the enduring popularity of the franchise.
---
Cars 3 Crew:
Director: Brian Fee
Producer: Kevin Reher
Screenplay: Bob Peterson, Kiel Murray, Mike Rich
Music by: Randy Newman
---
Cars 3 Details
Cars 3 Trailer:
---