Doc McStuffins Color and Play Mobile App
Last Updated on: December 30th, 2018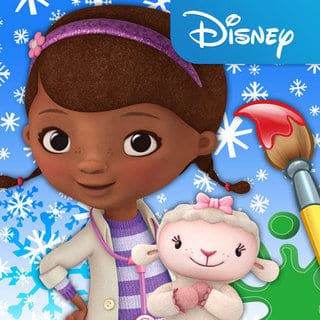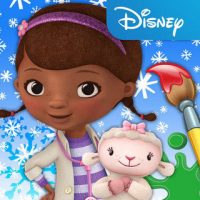 With Doc McStuffins Color and Play, let your imagination and creativity take over as you paint everything in Doc McStuffins' check-up room—even Doc and Lambie—and then watch your art come to life in 3D! Customize your textures with the in-app camera and let your inner artist shine in this magical 3D coloring experience. And when Lambie and Marvin get boo-boos, you can help Doc fix them so they're ready to play again.
Doc McStuffins Color and Play Features:
Paint Doc and Lambie any way you like with unlimited combinations of fun tools, colors, patterns, stickers, and more!
Use the magic wand to turn your creations into fully-animated 3D characters!
Play fun and simple puzzles to help Doc heal boo-boos in the exam room!
Take pictures of your own unique textures with the in-app camera to bring your own look to the check-up room!
Learn more about colors, 2D, 3D, line, and form.