Palace Pets in Whisker Haven Mobile Game
Last Updated on: January 1st, 2019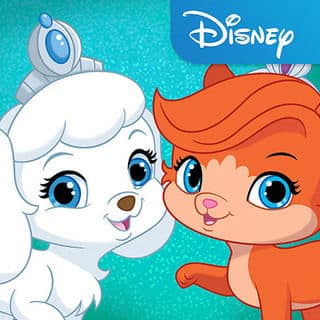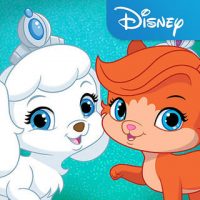 Palace Pets in Whisker Haven Description:
The Palace Pets are back with a brand new Pool Party Bubble Pop Game, the cutest magical rainbow accessories, and an entirely new accessory pack filled with sandcastles and sunshine!
Go on ALL-NEW magical adventures with your favorite Palace Pets! Treasure just loves to play ball. Pumpkin adores her new crown. Berry can't wait for her healthy snack. Petite needs a good bath. Sultan wants a playdate with friends at his Jungle Gym. And before you know it, it's time for Dreamy's nap! The playtime never ends in Whisker Haven!
Take good care of 6 of your favorite Palace Pets as you bathe, accessorize, feed, and play fun, interactive games with them. Don't forget to shower them with lots and lots of love!
Respond to all of your Palace Pets' needs to earn happiness hearts, and level up to receive special gifts to unlock even more fun!
Palace Pets in Whisker Haven Features:
Jump in and play the Party Bubble Pop game at Treasure's Pool!
Play with Ariel's sweet kitten, Treasure, for free! For more Palace Pets fun, Cinderella's glamorous puppy, Pumpkin; Belle's spirited pony, Petite; Jasmine's feisty tiger, Sultan; Aurora's sleepy kitty, Dreamy; and Snow White's adorable bunny, Berry, are also available for purchase!
Play with all of your pets and reward them with delicious snacks, tiaras and bows, a sudsy scrub, and some outdoor hide n' seek fun!
Participate in fun Whisker Haven activities with your favorite Palace Pets all together!
Earn happiness hearts and receive special gifts that unlock items for even more fun at higher levels!
Watch the all-new Whisker Haven "short show" videos in the Pet Theater! Join your favorite Palace Pets in a magical place where royal pets join together for paw-some new adventures!