PJ Masks Web App Mobile App | Disney Mobile Apps
Last Updated on: May 9th, 2021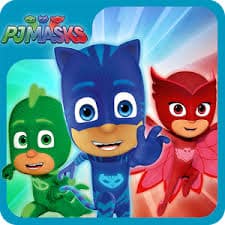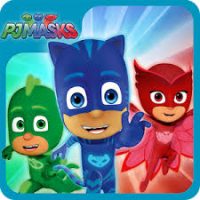 New PJ Masks Web App!
Meet our heroes Catboy, Owlette and Gekko in this free web app, created especially for your little one to experience the PJ Masks website on the go.
By day, 6 year olds Connor, Amaya and Greg are ordinary children, but when night falls they transform into superheroes ready to embark on action packed adventures, solving mysteries caused by night-time baddies Romeo, Luna Girl and Night Ninja. The PJ Masks are on their way, into the night to save the day!
This web app features a range of activities to enjoy but keep a look out for new content coming soon:
Meet the Heroes
Enter the HQ and meet Catboy, Owlette and Gekko. See them as an ordinary child and spin them 360 degrees to check out their hero costumes. Watch some videos about their powers, check our their super vehicles and print off an activity so you can become a hero too!
Play Games
In the Night Time Ninjalinos game, the pesky Ninjalinos have taken all the sports equipment from the school and the PJ Masks need your help to catch them! Hero Training game is your chance to help train the PJ Masks in their unique superpowers!
Watch Clips
Watch a selection of video clips from some of the best PJ Masks epsiodes!
PJ Masks Web App Demo Video: