Here is everything you need to know about Walt Disney World's Magic Kingdom's extinct Push the Talking Trash Can attraction including history, fun facts, photos and more. I hope you find this listing informative and helpful!
Push the Talking Trash Can | Disney World Description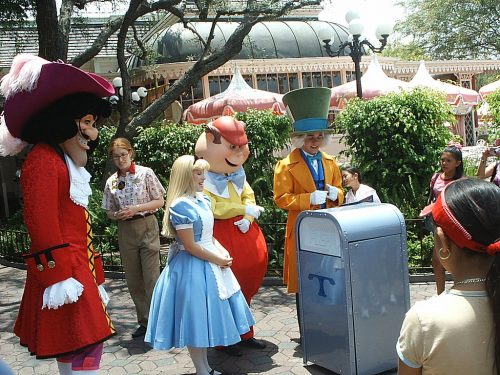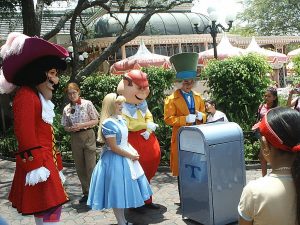 Push the Talking Trash Can was a popular interactive character that could be found at Disney World in Orlando, Florida. The character was designed to resemble a typical theme park trash can, but with a unique twist – it was able to move and talk to guests in a playful and engaging way.
Push the Talking Trash Can was operated by a performer who was hidden inside the trash can, using remote control technology to move the can and interact with guests. The character would often approach guests and strike up a conversation, telling jokes, making funny comments, and even singing and dancing.
The character was popular among visitors to Disney World, particularly children who found the talking trash can to be both amusing and entertaining. Push the Talking Trash Can was often seen roaming around the park, making surprise appearances in different areas and interacting with guests in unexpected ways.
Although Push the Talking Trash Can is no longer a regular feature at Disney World, it remains a beloved part of the park's history and is remembered fondly by many visitors who had the chance to interact with the playful and charming character.
---
Push the Talking Trash Can | Disney World Details
Push the Talking Trash Can | Disney World Experience:
---
---