Here is everything you need to know about Walt Disney World's Hollywood Studios' extinct Teenage Mutant Ninja Turtles Show including history, fun facts, photos and more. I hope you find this listing informative and helpful!
Teenage Mutant Ninja Turtles | Disney World Description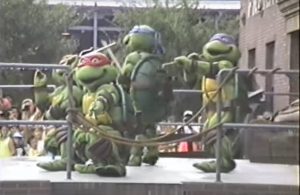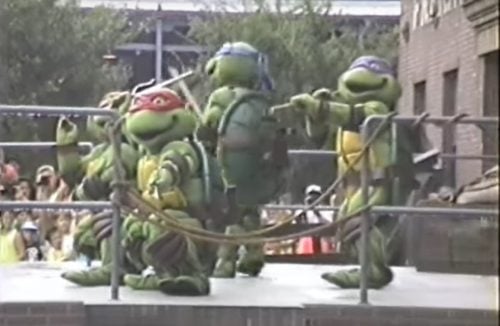 Yes kids, the Teenage Mutant Ninja Turtles once appeared at Disney World. They had their own show at Disney's MGM Studios (Now Disney's Hollywood Studios) in the 1990's. Their show took place in the (now gone) New York Streets area of the park and featured the Turtles dancing, showing off their moves and their Turtle Party Wagon. Teenage Mutant Ninja Turtles were never a Disney franchise, but in the early days of MGM Studios, it wasn't uncommon to see non-Disney properties making an appearance at the park.
The TMNT show ended in 2005 and was replaced by the (long departed) Muppets on Location: The Days of Swine & Roses attraction.
---
Teenage Mutant Ninja Turtles | Disney World Details
Teenage Mutant Ninja Turtles | Disney World Experience:
---
---