Here is everything you need to know about the amazing Marvel Studios movie Iron Man 3 including casting, reviews, fun facts and more. I hope you find this listing informative and helpful!
Iron Man 3 Description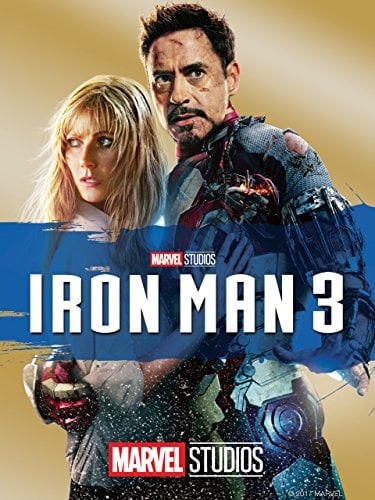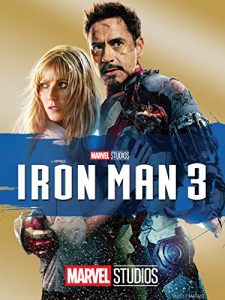 Marvel's "Iron Man 3" pits brash-but-brilliant industrialist Tony Stark/Iron Man against an enemy whose reach knows no bounds. When Stark finds his personal world destroyed at his enemy's hands, he embarks on a harrowing quest to find those responsible. This journey, at every turn, will test his mettle. With his back against the wall, Stark is left to survive by his own devices, relying on his ingenuity and instincts to protect those closest to him. As he fights his way back, Stark discovers the answer to the question that has secretly haunted him: does the man make the suit or does the suit make the man.
---
Iron Man 3 Cast:
Robert Downey Jr: Tony Stark / Iron Man
Gwyneth Paltrow: Virginia Pepper Potts
Don Cheadle: James Rhodey Rhodes / Iron Patriot
Guy Pearce: Aldrich Killan
Rebecca Hall: Maya Hansen
Ty Simpkins: Harley Keener
Stephanie Szostak: Ellen Brandt
James Badge Dale: eric Savin
Jon Favreau: Happy Hogan
Ben Kingsley: Trevor Slattery
---
Iron Man 3 Crew:
Director: Shane Black
Screenwriters: Drew Pearce and Shane Black
Producer: Kevin Feige
---
Iron Man 3 Details
Movie Studio: Marvel Studios
Year Released: 2013
Type of Movie: Live Action
Box Office: $1.215 billion
Awards: Nominated Academy Award
Iron Man 3 Trailer:
---