Here is everything you need to know about the amazing Disney movie Lilo & Stitch including casting, reviews, fun facts and more. I hope you find this listing informative and helpful!
Lilo & Stitch Description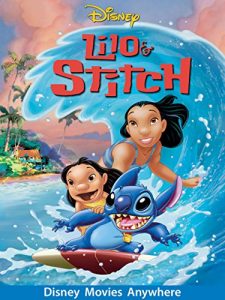 In Lilo and Stitch, get ready to crash-land on Earth with Stitch, a runaway genetic experiment from a faraway planet. As he wreaks havoc on the Hawaiian Islands, he becomes the mischievous adopted alien "puppy" of an independent little girl named Lilo and learns about loyalty, friendship, and 'ohana, the Hawaiian tradition of family.
---
Lilo & Stitch Fun Facts
The character of Stitch was originally designed to be an alien koala, but the filmmakers ultimately decided to make him a genetic experiment gone wrong.
The movie features original songs by Mark Keali'i Ho'omalu, a well-known Hawaiian musician.
"Lilo & Stitch" was the first Disney animated movie to feature a female director, with co-director Dean DeBlois' collaborator Chris Sanders.
The character of Cobra Bubbles, Lilo's social worker, is named after Elvis Presley's pet chimp, who was also named "Cobra."
The movie's ending was changed after the September 11 attacks, to remove a scene featuring Stitch flying a plane through a cityscape.
The success of "Lilo & Stitch" led to a franchise that includes several direct-to-video sequels and a television series, as well as merchandise such as clothing and toys.
---
Lilo & Stitch Crew:
Directors: Chris Sanders and Dean Debois
Producer: Clark Spencer
Music: Alan Silvestri
---
Lilo & Stitch Details
Lilo & Stitch Trailer:
---