Here is everything you need to know about the amazing Disney movie Pete's Dragon (Live Action) including casting, reviews, fun facts and more. I hope you find this listing informative and helpful!
Pete's Dragon (Live Action) Description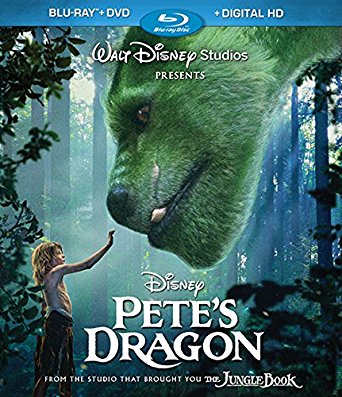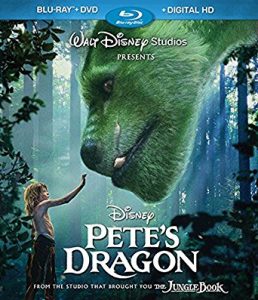 For years, old wood carver Mr. Meacham (Robert Redford) has delighted local children with his tales of the fierce dragon that resides deep in the woods of the Pacific Northwest. To his daughter, Grace (Bryce Dallas Howard), who works as a forest ranger, these stories are little more than tall tales…until she meets Pete (Oakes Fegley). Pete is a mysterious 10-year-old with no family and no home who claims to live in the woods with a giant, green dragon named Elliot. And from Pete's descriptions, Elliot seems remarkably similar to the dragon from Mr. Meacham's stories. With the help of Natalie (Oona Laurence), an 11-year-old girl whose father Jack (Wes Bentley) owns the local lumber mill, Grace sets out to determine where Pete came from, where he belongs, and the truth about this dragon.
Related Music:
---
Pete's Dragon (Live Action) Cast:
Bryce Dallas Howard: Grace Meacham
Oakes Fegley: Pete Healy
Levi Alexander: 5-year-old Pete
Wes Bentley: Jack Magary
Karl Urban: Gavin Magary
Oona Laurence: Natalie Magary
Robert Redford: Mr. Meacham
Isiah Whitlock Jr.: Sheriff Gene Dentler
Marcus Henderson: Woodrow
Aaron Jackson: Abner
Phil Grieve: Bobby
Jim McLarty: Ranger Wentworth
Ian Harcourt: Deputy West
Steve Barr: Deputy Smalls
John Kassir: the voice of Elliot the Dragon
---
Pete's Dragon (Live Action) Crew:
Director: David Lowery
Producer: James Whitaker
Screenplay: David Lowery and Toby Halbrooks
---
Pete's Dragon (Live Action) Details
Pete's Dragon (Live Action) Trailer:
---