Here is everything you need to know about the amazing Disney movie Pooh's Heffalump Movie including casting, reviews, fun facts and more. I hope you find this listing informative and helpful!
Pooh's Heffalump Movie Description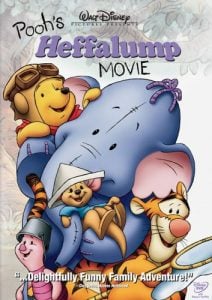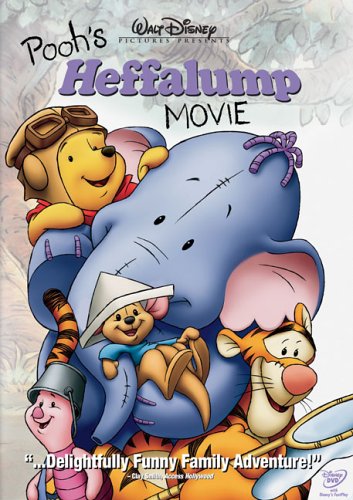 "Pooh's Heffalump Movie" is a 2005 animated musical film produced by DisneyToon Studios and released by Walt Disney Pictures. It is based on the characters created by A.A. Milne in the "Winnie the Pooh" books.
The film follows the adventures of Winnie the Pooh and his friends in the Hundred Acre Wood as they encounter a mysterious creature known as a Heffalump. The Heffalump is believed to be a scary and dangerous creature that comes to steal honey. Roo, one of the youngest members of the gang, becomes curious about Heffalumps and sets out on an adventure to find one. He is joined by his best friend Lumpy, who is a young Heffalump.
As the story unfolds, Roo and Lumpy form an unlikely friendship, proving that appearances can be deceiving, and sometimes, what may seem scary at first can turn out to be a friend. Along the way, the other residents of the Hundred Acre Wood learn important lessons about acceptance, understanding, and embracing differences.
The film features a mix of heartwarming moments, humor, and musical numbers, including the song "Heffalumps and Woozles." The animation style retains the classic charm of the original "Winnie the Pooh" stories, and the voice cast includes Jim Cummings as Winnie the Pooh and Tigger, John Fiedler as Piglet, and Kath Soucie as Kanga.
"Pooh's Heffalump Movie" was well-received by audiences and critics for its sweet and gentle storytelling, as well as its positive messages about friendship and acceptance. It provides a delightful and touching addition to the world of "Winnie the Pooh" and continues the tradition of bringing the beloved characters to life on the big screen.
The film's success led to the production of a direct-to-video sequel titled "Pooh's Heffalump Halloween Movie" in 2005, further extending the adventures of the Hundred Acre Wood residents. "Pooh's Heffalump Movie" remains a favorite among fans of the "Winnie the Pooh" franchise and is a heartwarming family film that continues to entertain and inspire audiences of all ages.
---
Pooh's Heffalump Movie Cast:
---
Pooh's Heffalump Movie Crew:
Director: Frank Nissen
Producer: Jessica Koplos-Miller
Music: Joel McNeely
---
Pooh's Heffalump Movie Details
Pooh's Heffalump Movie Trailer:
---