Here is everything you need to know about the amazing Disney movie The Black Cauldron including casting, reviews, fun facts and more. I hope you find this listing informative and helpful!
The Black Cauldron Description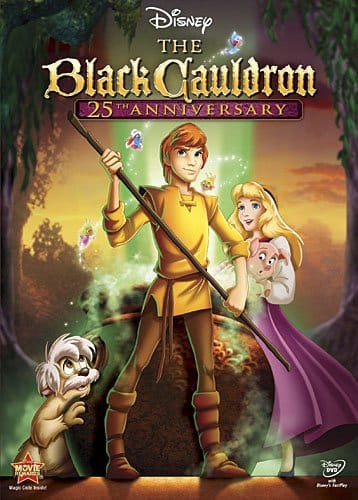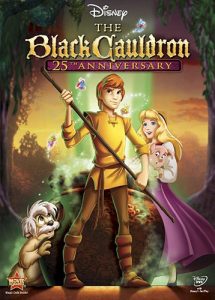 Fantasy, magic, and fun are all brewed together in Disney's legendary adventure The Black Cauldron. Whoever releases the mysterious Black Cauldron's power will be invincible! The fearsome Horned King will do anything to possess it, but he is challenged by the most unlikely adversary: a young assistant pig keeper named Taran, who dreams of doing heroic deeds. With a motley team of the brave Princess Eilonwy, a minstrel named Fflewddur Fflam and Hen Wen, a remarkable pig who can predict the future, Taran embarks on a quest to stop the it's evil once and for all. Will he have the courage to succeed?
---
The Black Cauldron Fun Facts
It was the first Disney film to be rated PG.
It was the first Disney animated movie to be recorded in Dolby Stereo.
It took 11 years to produce.
It was Disney's first animated film to incorporate computer animation.
The score of The Black Cauldron was composed by the same guy that did Ghostbusters (Elmer Bernstein).
---
The Black Cauldron Crew:
Directors: Ted Berman and Richard Rich
Producer: Joe Hale
Music: Elmer Bernstein
---
The Black Cauldron Details
The Black Cauldron Trailer:
---