Here is everything you need to know about the amazing Marvel Studios movie Thor including casting, reviews, fun facts and more. I hope you find this listing informative and helpful!
Thor Description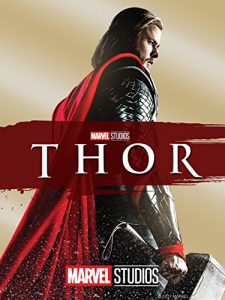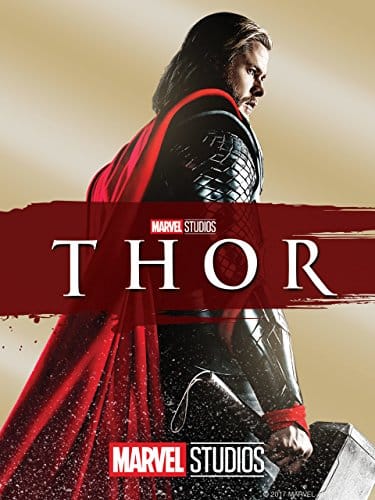 "Thor" is a 2011 superhero film based on the Marvel Comics character of the same name. It is the fourth film in the Marvel Cinematic Universe (MCU) and is directed by Kenneth Branagh.
The movie follows the story of Thor (Chris Hemsworth), the arrogant and impulsive crown prince of Asgard, a mythical realm in the Nine Realms. After a reckless act of war against the Frost Giants of Jotunheim, Thor is stripped of his powers and banished to Earth by his father Odin (Anthony Hopkins). On Earth, he is found by a group of scientists, including Jane Foster (Natalie Portman), Erik Selvig (Stellan Skarsgård), and Darcy Lewis (Kat Dennings).
As Thor struggles to adapt to life on Earth and tries to recover his lost powers, he becomes involved in a series of misadventures. Meanwhile, back in Asgard, Thor's misdeeds have triggered a dangerous chain of events, and his brother Loki (Tom Hiddleston) seizes the opportunity to take control of the throne.
The film combines elements of fantasy, action, and mythology, as Thor learns humility and the true meaning of heroism while on Earth. He eventually regains his powers and returns to Asgard to confront Loki and save his homeland from destruction.
"Thor" serves as an origin story for the character and sets the stage for his future appearances in the MCU. It also introduces key elements of Norse mythology into the MCU, expanding the universe and laying the groundwork for later films.
The movie was praised for its epic scale, visual effects, and Chris Hemsworth's charismatic performance as Thor. It successfully introduced the Asgardian prince as a central figure in the MCU, making him a beloved character among fans.
Overall, "Thor" is a thrilling and entertaining superhero film that combines mythology and action to deliver an engaging and visually stunning experience. It showcases the character's journey from arrogance to humility, setting him on the path to becoming a true hero and a key member of the Avengers.
---
Thor Cast:
Chris Hemsworth: Thor
Natalie Portman: Jame Foster
Tom Hiddleston: Loki
Stellan Skarsgard: Erik Selvig
Colm Feore: Laufey
Ray Stevenson: Volstagg
Idris Elba: Heimdall
Kat Dennings: Darcy Lewis
Rene Russo: Frigga
Anthony Hopkins: Odin
Tadanobu Asano: Hogun
Josh Dalls: Fandral
Jamie Alexander: Sif
---
Thor Crew:
Director: Kenneth Branagh
Screenwriters: Ashley Edward Miller, Zack Stentz and Don Payne
Producer: Kevin Feige
---
Thor Details
Movie Studio: Marvel Studios
Year Released: 2011
Type of Movie: Live Action
Box Office: $449.3 million
Thor Trailer:
---