Here is everything you need to know about the amazing Disney movie Tinker Bell and the Lost Treasure including casting, reviews, fun facts and more. I hope you find this listing informative and helpful!
Tinker Bell and the Lost Treasure Description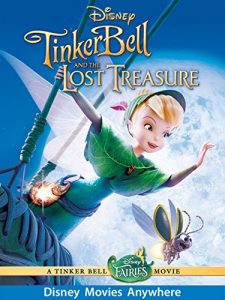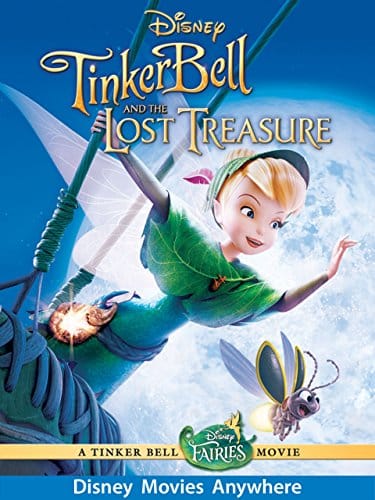 "Tinker Bell and the Lost Treasure" is a 2009 animated fantasy film produced by DisneyToon Studios and released by Walt Disney Studios Home Entertainment. It is part of the Tinker Bell film series, which is based on the character Tinker Bell from J.M. Barrie's play "Peter Pan."
The movie follows Tinker Bell, the fairy from Pixie Hollow, who is tasked with creating a new autumn scepter to celebrate the changing of the seasons. However, during the process, she accidentally breaks the magical moonstone, which is essential for the scepter to work. The moonstone's light powers the Blue Moon, a rare event that provides Pixie Dust with its magical properties.
Tinker Bell must now set out on a journey to find a special mirror capable of reflecting the light of the first full moon on the Blue Moon. She hopes to restore the moonstone before the last leaf falls from the Pixie Dust Tree. Accompanied by her friend Blaze, a firefly, and guided by the wise fairy, Terence, Tinker Bell ventures into the mysterious and dangerous Winter Woods.
During her journey, she encounters new friends, including the frost-talent fairy, Periwinkle, who looks remarkably like Tinker Bell. However, fairies from Pixie Hollow are forbidden to cross into the Winter Woods due to its harsh environment, and their wings might freeze. Tinker Bell's determination to save her home and friendship with Periwinkle challenge the long-standing beliefs, leading to a heartwarming adventure filled with magical discoveries.
"Tinker Bell and the Lost Treasure" explores themes of friendship, bravery, and the importance of selflessness. The movie continues the beloved tale of Tinker Bell and her fairy friends, enchanting audiences with its beautiful animation and engaging storyline. It has become a popular addition to the Tinker Bell film series, showcasing the power of hope and the wonders of the fairy world.
---
Tinker Bell and the Lost Treasure Cast:
Mae Whitman: Tinker Bell
Jesse McCartney: Terence
Jane Horrocks: Fairy Mary
Lucy Liu: Silvermist
Raven-Symoné: Iridessa
Kristin Chenoweth: Rosetta
Angela Bartys: Fawn
Rob Paulsen: Bobble
Jeff Bennett: Clank
Grey DeLisle: Lyria
John DiMaggio: Redleaf
Eliza Pollack Zebert: Blaze
Bob Bergen: Bugs / Creatures
Roger Craig Smith: Bolt
Allison Roth: French Fairy
Thom Adcox-Hernandez: Flint
Anjelica Huston: Queen Clarion
---
Tinker Bell and the Lost Treasure Crew:
Director: Klay Hall
Producers: Sean Lurie
Music: Joel McNeely
---
Tinker Bell and the Lost Treasure Details
Tinker Bell and the Lost Treasure Trailer:
---