Here is everything you need to know about the amazing Disney movie Under Wraps 2 including casting, reviews, fun facts and more. I hope you find this listing informative and helpful!
Under Wraps 2 Description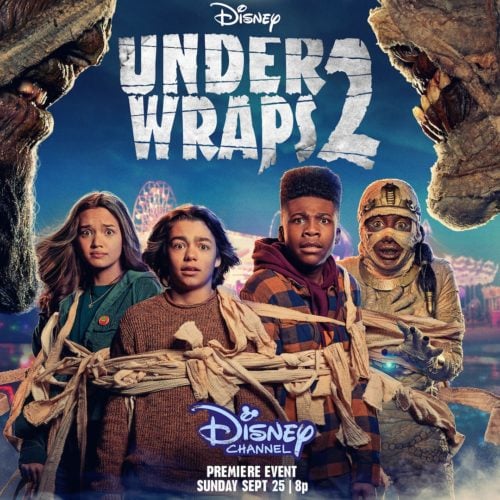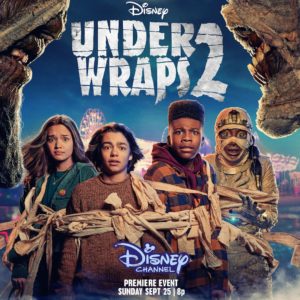 Amy is preparing for her father's Halloween-themed wedding to his fiancé Carl when Amy, Gilbert and Marshall discover that their mummy friend Harold and his beloved Rose may be in danger. Stobek, an evil mummy with a thousand-year-old grudge against his best friend-turned bitter rival Harold, is unexpectedly awakened and out for revenge. With help from his hypnotized lacky Larry, Sobek kidnaps Rose, and Amy, Gilbert, Marshall, Buzzy, and Harold must use their skills once again to save her and get back in time to attend the wedding.
---
Under Wraps 2 Cast:
Malachi Barton: Marshall
Christian J. Simon: Gilbert Anderson
Sophia Hammons: Amy
Phil Wright: Harold
Claude Knowlton: Pop
Antonio Cayonne: Carl
Melanie Brook: Buzzy
T.J. Storm: Sobek
Rryla McIntosh: Rose
Jordan Conley
Adam Wylie: Beuller
---
Under Wraps 2 Crew:
Director: Alex Zamm
Writer: Josh Cagan
---
Under Wraps 2 Details
Movie Studio: Disney
Year Released: 2022
Type of Movie: Live-Action
Movie Platform: Disney+
Under Wraps 2 Trailer:
---