Here is everything you need to know about the amazing Disney series Fancy Nancy including casting, episodes, fun facts and more. I hope you find this listing informative and helpful!
Fancy Nancy Description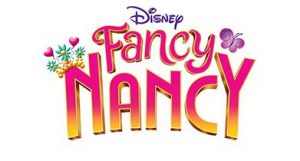 "Fancy Nancy" is an animated television series that premiered on Disney Junior in 2018. It is based on the popular children's book series of the same name written by Jane O'Connor and illustrated by Robin Preiss Glasser.
The show follows the adventures of Nancy Clancy, a young girl with a vibrant imagination and a passion for all things fancy. Nancy loves to dress up, use fancy words, and immerse herself in imaginative play. Each episode explores Nancy's world as she navigates family, friendships, and everyday challenges with creativity and enthusiasm.
"Fancy Nancy" celebrates themes of self-expression, creativity, and embracing individuality. It encourages children to embrace their unique qualities, explore their passions, and find joy in being true to themselves.
The animated series features lively animation, catchy songs, and relatable storylines that engage young viewers. It showcases the importance of family bonds and the value of friendship, while also promoting positive social and emotional skills.
The show has received positive feedback for its positive messaging, strong female protagonist, and its ability to teach young viewers important life lessons in a fun and entertaining way.
With its colorful animation, imaginative storytelling, and lovable characters, "Fancy Nancy" has become a favorite among young children, inspiring them to embrace their own creativity and live life with a touch of fancy.
---
Fancy Nancy Cast:
Mia Sinclair Jenness as Nancy Clancy
Alyson Hannigan as Claire Clancy
Rob Riggle as Doug Clancy
Spencer Moss as JoJo Clancy
Christine Baranski as Mrs. Devine
George Wendt as Grandpa Clancy
Tatyana Ali as Mrs. James
Chi McBride as Gus
Kal Penn as Mr. Singh
Madison Pettis as Brigitte
---
Fancy Nancy Crew:
Creator: Anne Smith
Director: Jamie Mitchell
Executive Producers: Jamie Mitchell and Krista Tucker
---
Fancy Nancy Details:
Year of Debut: 2018
Type of Series: Animated
TV Channel/Platform: Disney Junior
Fancy Nancy Trailer:
Buy Movie
---
Fancy Nancy Episode List:
Season 1:
S1, Ep1 – Chez Nancy/School de Fancy
S1, Ep2 – Tea Party Trouble/Bonjour Butterfly
S1, Ep3 – Nancy's Ooh La La Spa/Nancy Goes to Work
S1, Ep4 – Nancy Versus Dudley/Nancy Makes Her Mark
S1, Ep5 – Nancy's Devine Sleepover/Nancy's Sacre Blue Fondue
S1, Ep6 – Nancy's Dog Show Disaster/The Case of the Disappearing Doll
S1, Ep7 – La Danse of Friendship/Shoe La La!
S1, Ep8 – Camp Fancy/Nancy's Vanity D'Art
S1, Ep9 – Toodle-oo, Miss Moo/Nancy Clancy, Starmaker
S1, Ep10 – Le Café Parfait/Mademoiselle Mom
S1, Ep11 – Nancy's Costume Clash/Nancy's Ghostly Halloween
S1, Ep12 – Grow Up, Jo Jo!/Supréme Night Out
S1, Ep13 – Ice Skater Extraordinary/Nancy L'Artiste
Season 2:
S2, Ep1 – Vive La Révolution!Million Dollar Minnow
S3, Ep2 – Au Revoir, Jean-Claude/Je Spy with My LittleEye
---