Here is everything you need to know about the amazing Disney series Little Einsteins including casting, episodes, fun facts and more. I hope you find this listing informative and helpful!
Little Einsteins Description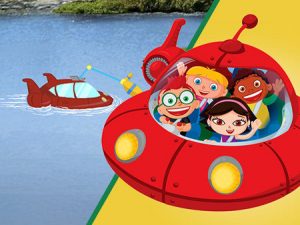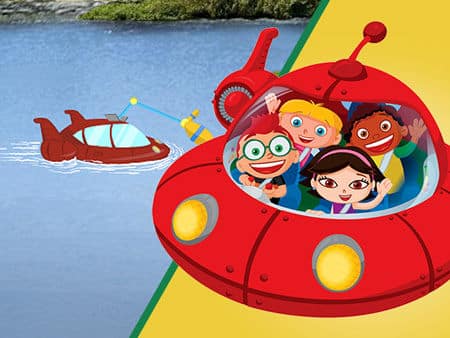 Little Einsteins is an animated television series that premiered on the Disney Channel in 2005 and ran until 2009.
The show follows four young friends, Leo, June, Quincy, and Annie, as they go on musical adventures around the world. Each episode focuses on a different piece of classical music and explores themes of art, history, geography, and culture.
The show combines traditional 2D animation with live-action footage of real-world locations and uses interactive elements, such as asking the audience to help the characters solve problems. Little Einsteins was created by Eric Weiner and Olexa Hewryk and was produced by Disney Television Animation.
The show was popular with preschool-aged children and received positive reviews for its educational content, music, and creative approach to teaching young children about the world around them.
---
Little Einsteins Cast:
Leo (voiced by Jesse Schwartz in the US;  Piers Stubbs in the UK)
June (voiced by Erica Huang in the US;  Poppy Frair in the UK)
Quincy (voiced by Aiden Pompey in the US;  Mitchell Zhangazgha in the UK)
Annie (voiced by Natalia Wojcick in the US;  Kirsty Hickey in the UK)
Rocket (voiceless)
---
Little Einsteins Crew:
Director: Andy Thom
Writer: Jeff Borkin
Creator: Douglas Wood
Music: Billy Straus
---
Little Einsteins Details:
Year of Debut: 2005
Year of Finale: 2010
Type of Series: Animated
TV Channel/Platform: Playhouse Disney, Disney Junior
Little Einsteins Trailer: