Here is everything you need to know about the amazing Disney series Special Agent Oso including casting, episodes, fun facts and more. I hope you find this listing informative and helpful!
Special Agent Oso Description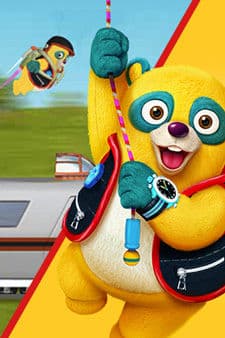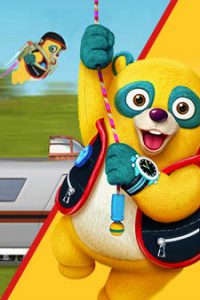 Special Agent Oso is an animated television series that aired on Disney Junior from 2009 to 2012. The show follows the adventures of a stuffed bear named Oso who works as a special agent for a secret international organization called U.N.I.Q.U.E. Oso's mission is to help young children learn important life skills, such as tying their shoes or setting the table, through a series of three-step "special assignments." Each episode features Oso receiving a new assignment and learning a new skill with the help of his friends, including Wolfie, a computer-generated wolf, and Dotty, a computer-generated owl. The show was created by Ford Riley and produced by Disney Television Animation. It was popular with young children and received praise for its educational content and its positive messages about learning and teamwork. The show featured a talented voice cast, including Sean Astin as Oso, Meghan Strange as Dotty, and Gary Anthony Williams as Wolfie.
---
Special Agent Oso Cast:
Sean Astin" Oso
Meghan Strange: Paw Pilot
Gary Anthony Williams: Mr Dos
Phill Lewis: Special Agent Wolfie
Amber Hood: Special Agent  Dotty
Cam Clarke: Whirly Bird and RR Rapide
---
Special Agent Oso Details:
Year of Debut: 2009
Year of Finale: 2012
Type of Series: Animated
TV Channel/Platform: Playhouse Disney, Disney Junior
Special Agent Oso Trailer:
---