Here is everything you need to know about the amazing Disney series Sydney to the Max including casting, episodes, fun facts and more. I hope you find this listing informative and helpful!
Sydney to the Max Description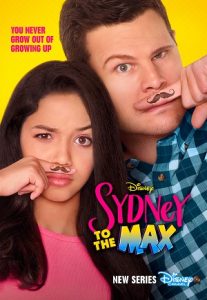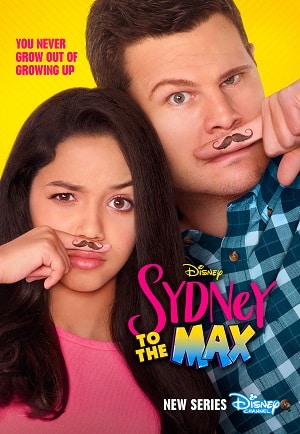 "Sydney to the Max" is a live-action family sitcom that aired on Disney Channel from 2019 to 2021. The series was created by Mark Reisman and is aimed at a tween and family audience.
The show follows the lives of Sydney Reynolds (played by Ruth Righi), a 13-year-old middle school student, and her single father Max Reynolds (played by Ian Reed Kesler). The story is set in two different time periods: the present day and the 1990s when Max was also a 13-year-old. The show employs flashbacks to Max's past to explore his own experiences as a teenager growing up in the '90s.
In the present day, Sydney navigates the challenges and adventures of being a teenager, dealing with school, friendships, crushes, and family relationships. Meanwhile, the '90s flashbacks allow viewers to see how Max faced similar issues and how his experiences influence the way he parents Sydney in the present.
Throughout the series, "Sydney to the Max" explores themes of generational differences, the enduring bond between parent and child, and the shared experiences of growing up, regardless of the time period. The show emphasizes the importance of communication and understanding between parents and their children.
Sydney's circle of friends includes Olive Rozalski (played by Ava Kolker) and Sophia Lopez (played by Caroline Rhea), who is Max's mother and Sydney's grandmother. In the '90s flashbacks, young Max is portrayed by Jackson Dollinger.
"Sydney to the Max" offers a unique and engaging premise by juxtaposing the experiences of two generations, showcasing both the challenges and joys of growing up in different time periods. The show's themes of family, friendship, and self-discovery make it a delightful choice for families seeking wholesome and relatable content.
---
Sydney to the Max Details:
Sydney to the Max Trailer: