Here is everything you need to know about the amazing Disney series The Book of Pooh including casting, episodes, fun facts and more. I hope you find this listing informative and helpful!
The Book of Pooh Description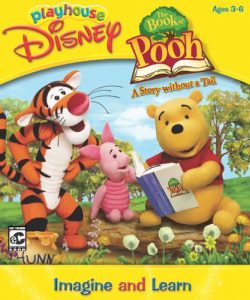 "The Book of Pooh" is a children's television series that aired on Playhouse Disney (later renamed Disney Junior) from 2001 to 2003. It was a puppetry and live-action show based on the classic Winnie the Pooh stories by A.A. Milne.
The series is set within the Hundred Acre Wood and follows the adventures of Winnie the Pooh and his friends, including Piglet, Tigger, Rabbit, Eeyore, Owl, Kanga, and Roo. The show is presented in a unique storytelling format where the characters interact with the "Narrator" (played by Geoffrey Holder) and follow the stories as written in "The Book of Pooh."
The main focus of the show is on friendship, imagination, and problem-solving. Each episode involves the characters facing various challenges, which they approach with creativity and teamwork. The characters often use their imaginations to come up with inventive solutions, emphasizing the importance of creative thinking and cooperation.
"The Book of Pooh" combines live-action puppetry with computer-generated animation to bring the beloved characters to life. The puppets interact with colorful, two-dimensional animated backgrounds that depict the Hundred Acre Wood.
The show features catchy songs and memorable music, capturing the charm and whimsy of the original Winnie the Pooh stories. It also preserves the gentle and heartwarming spirit of A.A. Milne's classic tales, making it a family-friendly and educational show for young viewers.
"The Book of Pooh" serves as a gentle introduction to the world of Winnie the Pooh for young audiences, encouraging imaginative play and teaching valuable life lessons about friendship, problem-solving, and the joy of storytelling.
---
The Book of Pooh Cast:
Christopher Robin: Paul Tiesler
Pooh Bear and Tigger: Jim Cummings
Piglet: John Fiedler/Jeff Bennett
Rabbit: Ken Sansom
Eeyore: Peter Cullen
Owl: Andre Stojka
Kessie: Stephanie D'Abruzzo
Kanga: Kath Soucie
Roo: Nikita Hopkins
Christopher Robin's Mom: Vicki Kenderes Eibner
Mr. Narrator: Roger L. Jackson
---
The Book of Pooh Details:
The Book of Pooh Trailer:
Buy Movie
---