Louis the Alligator (The Princess and the Frog)
Last Updated on: September 10th, 2023
Who is Louis the Alligator?
ouis the Alligator is a fictional character from the Disney animated film "The Princess and the Frog". He is voiced by actor Michael-Leon Wooley. Louis is a trumpet-playing alligator who lives in the bayous of Louisiana and is a friend of the main protagonist, Tiana, a young African American woman who dreams of opening her own restaurant. Louis is a friendly and outgoing character who helps Tiana and Prince Naveen, who was turned into a frog by a voodoo sorcerer, on their journey to break the curse and become human again. Louis is known for his love of jazz music and his ability to play the trumpet. He also has a love interest in the movie named Lottie the firefly.
The Collection:
Here is the Internet's largest collection of Louis the Alligator related movies, TV shows, toys and other products. As always, new pieces are added to this collection regularly.
Movie Appearances
---
Song Appearances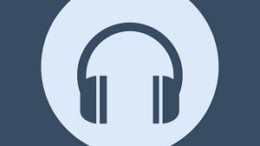 "When We're Human" is a song from the 2009 animated musical film "The Princess and the Frog" produced by Walt Disney Animation Studios. The song…
---
Park Appearances
---
---
---
Related Products
---
---
---
---