Here is everything you need to know about the amazing Disney movie The Princess And The Frog including casting, reviews, fun facts and more. I hope you find this listing informative and helpful!
The Princess And The Frog Description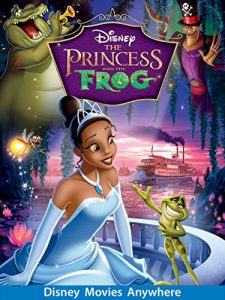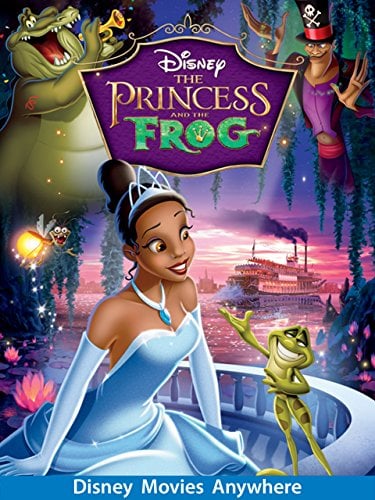 "The Princess and the Frog" is a 2009 animated musical film produced by Walt Disney Animation Studios. It is loosely based on the Brothers Grimm fairy tale "The Frog Prince" and marks Disney's return to traditional hand-drawn animation.
The movie is set in 1920s New Orleans and follows the story of Tiana, a hardworking and ambitious young woman who dreams of opening her own restaurant. One evening, she meets a prince named Naveen, who has been turned into a frog by an evil witch doctor named Dr. Facilier. Mistakenly believing that kissing a princess will break the curse, Naveen convinces Tiana to kiss him. However, instead of breaking the curse, Tiana also transforms into a frog.
Now both turned into frogs, Tiana and Naveen embark on a magical adventure through the mystical bayous of Louisiana. Along the way, they encounter various colorful characters, including a trumpet-playing alligator named Louis and a firefly named Ray. Together, they strive to find a way to reverse the curse and return to their human forms.
"The Princess and the Frog" is celebrated for its beautiful animation, catchy musical numbers, and the first-ever African-American Disney princess, Tiana, voiced by Anika Noni Rose. The film explores themes of ambition, love, and the importance of staying true to oneself. It received critical acclaim for its engaging story and memorable characters, as well as its return to the classic Disney musical format.
---
The Princess And The Frog Fun Facts
The film's villain, Dr. Facilier, was voiced by Keith David, who also provided the voice for Goliath in the animated TV series "Gargoyles."
The character of Mama Odie, a voodoo priestess who helps Tiana and Prince Naveen, was originally written as a male character but was changed to a female character to give the film more strong female characters.
The film was directed by Ron Clements and John Musker, who also directed Disney classics like "The Little Mermaid" and "Aladdin."
In the film's original ending, Tiana and Naveen stayed frogs, but Disney executives requested a change to a more traditional happy ending where they became human again.
The film was nominated for three Academy Awards, including Best Animated Feature.
The character of Louis the Alligator, who dreams of becoming a jazz musician, was inspired by the real-life jazz legend Louis Armstrong.
The film features a number of references to other Disney movies, including a cameo by the Magic Carpet from "Aladdin."
---
The Princess And The Frog Cast:
Anika Noni Rose: Tiana
Bruno Campos: Prince Naveen
Michael-Leon Wooley: Louis
Jim Cummings: Ray
Jennifer Cody: Charlotte "Lottie" La Bouff
John Goodman: Eli "Big Daddy" La Bouff
Jenifer Lewis: Mama Odie
Keith David: Dr. Facilier
Peter Bartlett: Lawrence
Oprah Winfrey: Eudora
Terrence Howard: James
Frank Welker: Stella
Dee Bradley Baker: Juju
Corey Burton and Jerry Kernion: the Fenner Brothers
Ritchie Montgomery, Don Hall, and Paul Briggs: Reggie, Darnell and Two-Fingers
Kevin Michael Richardson and Emeril Lagasse: Ian and Marlon
---
The Princess And The Frog Crew:
Director: John Musker and Ron Clements
Producer: Peter Del Vecho
Music: Randy Newman
---
The Princess And The Frog Details
The Princess And The Frog Trailer:
---