Disney Princess Charmed Adventures Mobile Game
Last Updated on: January 1st, 2019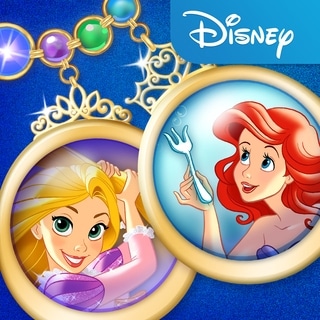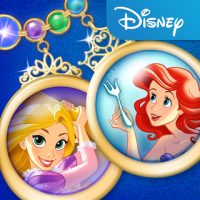 In Disney Princess Charmed Adventures, play as your favorite Disney Princesses—Rapunzel, Belle, Ariel, and Tiana—as you adventure beyond the castle walls! Explore your kingdom, play games, and help your friends. Along the way, you'll collect beautiful charms and build amazing bracelets to celebrate your journey. It all starts with a dream!
CREATE as Rapunzel by painting wall murals, finding Pascal, helping Flynn escape, and matching the 'floating lights in the sky'.
EXPLORE as Ariel by hunting for human treasures, rescuing your friends from sunken shipwrecks, and putting on your own music and light show with jellyfish friends.
INQUIRE as Belle by fixing Maurice's fireworks invention, mastering book memory games, and courageously fending off a pack of wolves!
COOK as Tiana by finding delicious ingredients, cooking up a recipe, and celebrating your new menu with firefly fireworks!
EARN ADVENTURE CHARMS with every fun-filled game you play!
CUSTOMIZE beautiful charm bracelets that you can mix, match, and share with friends!
Disney Princess Charmed Adventures Official Game Trailer: