Here is everything you need to know about the amazing Five & Dime attraction at Disneyland including history, reviews, fun facts, photos and more. I hope you find this listing informative and helpful!
Five & Dime | Disneyland Description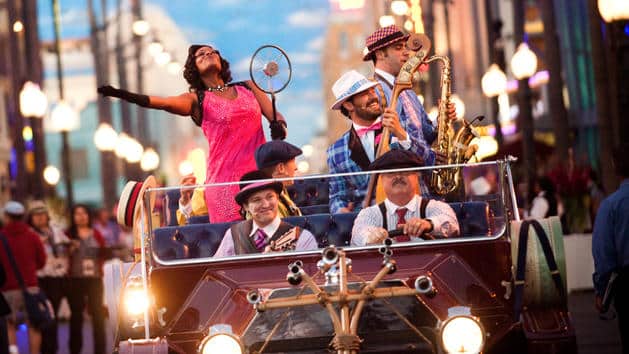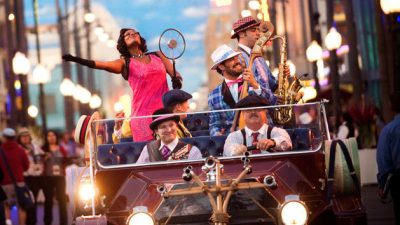 To book the best band on Disney's California Adventure park's Buena Vista Street, you don't need a dime, pal, you need Five & Dime!
All that singin' and swingin'—coming from a jazzed-up jalopy? It must be that crazy quintet of jazz geniuses known as Five & Dime! Get hip to the jive—this band's the bee's knees and the cat's meow. Five working-class fellas from Chicago meet up with a classy female vocalist named Dime, and then hit it big in Hollywood—thanks to a fellow Midwestern dreamer they meet named Walt Disney.
For happy feet and snappy fingers, join this silly sextet and their best pal Goofy on the streets of Disney California Adventure at various times each day.
---
Five & Dime | Disneyland Details
Disney Character(s) in this Post:
Goofy
---