Here is everything you need to know about the amazing Marvel Studios movie Captain America Civil War including casting, reviews, fun facts and more. I hope you find this listing informative and helpful!
Captain America Civil War Description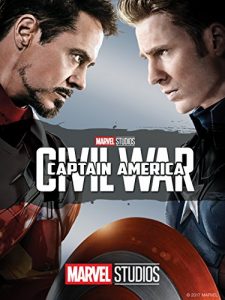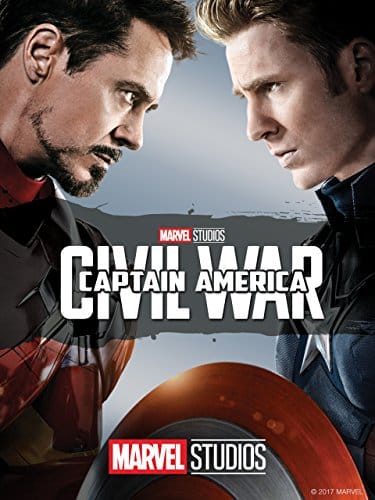 "Captain America: Civil War" is a superhero film released in 2016, produced by Marvel Studios and distributed by Walt Disney Studios Motion Pictures. It is the thirteenth film in the Marvel Cinematic Universe (MCU) and serves as a direct sequel to both "Captain America: The Winter Soldier" and "Avengers: Age of Ultron." The film is directed by Anthony and Joe Russo.
The plot revolves around the ideological conflict between Captain America/Steve Rogers, portrayed by Chris Evans, and Iron Man/Tony Stark, played by Robert Downey Jr., as they lead their respective teams of Avengers into a clash of principles. The disagreement arises after the United Nations proposes the Sokovia Accords, a document that seeks to regulate the actions of the Avengers and hold them accountable for collateral damage.
The team becomes divided into two factions: Team Cap, led by Steve Rogers, who believes in the importance of individual freedom and the right to make their own decisions, and Team Iron Man, led by Tony Stark, who supports the government's oversight to avoid further destruction and loss of innocent lives.
Amidst this ideological struggle, a new threat emerges in the form of Helmut Zemo, portrayed by Daniel Brühl, who manipulates events to create a rift between the Avengers, seeking vengeance for the loss of his family during the events of "Avengers: Age of Ultron."
"Captain America: Civil War" is known for its action-packed sequences, intricate plot, and the introduction of new characters like Black Panther/T'Challa, portrayed by Chadwick Boseman, and Spider-Man/Peter Parker, played by Tom Holland. The film also explores the emotional depth of its characters and challenges their loyalties and friendships.
The movie received critical acclaim for its complex storyline, excellent performances, and its ability to juggle multiple characters and storylines effectively. The action sequences and the epic showdown between Team Cap and Team Iron Man are particularly praised.
"Captain America: Civil War" was a massive box office success, grossing over $1.1 billion worldwide. It further solidified the success of the Marvel Cinematic Universe and laid the groundwork for future films in the franchise, including "Avengers: Infinity War" and "Avengers: Endgame."
Overall, "Captain America: Civil War" is a standout film in the MCU, blending superhero action with a thought-provoking exploration of morality, accountability, and the consequences of superhuman actions on a global scale.
---
Captain America Civil War Cast:
Robert Downey Jr: Tony Stark / Iron Man
Chris Evans: Steve Rogers / Captain America
Mark Ruffalo: Bruce Banner / Hulk
Chris Hemsworth: Thor
Scarlett Johansson: Natasha Romanoff / Black Widow
Jeremy Renner: Clint Barton / Hawkeye
Don Cheadle: James "Rhodey" Rhondes / War Machine
Tom Holland: Peter Parker / Spider-Man
Chadwick Boseman: T'Challa / Black Panther
Paul Bettany: Vision
Elizabeth Olsen: Wanda Maximoff / Scarlett Witch
Anthony Mackie: Sam wilson / Falcon
Sebastian Stan: Bucky Barnes / Winter Soldier
Paul Rudd: Scott Lang / Ant-Man
Emily VanCamp: Sharon Carter
Frank grillo: Brock Rumlow
William Hurt: Thaddeus Ross
Daniel Bruhl: Helmut Zemo
---
Captain America Civil War Crew:
Directors: Anthony and Joe Russo
Screenwriters: Christopher Markus and Stephen McFeely
Producer: Kevin Feige
---
Captain America Civil War Details
Movie Studio: Marvel Studios
Year Released: 2016
Type of Movie: Live Action
Box Office: $1.153 billion
Captain America Civil War Trailer:
---