Here is everything you need to know about the amazing Marvel Studios movie Avengers Age of Ultron including casting, reviews, fun facts and more. I hope you find this listing informative and helpful!
Avengers Age of Ultron Description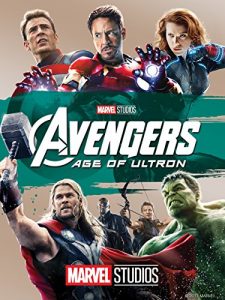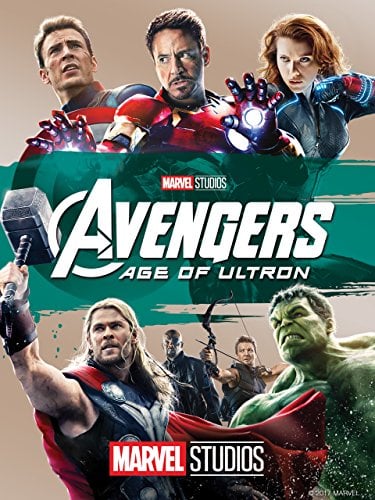 "Avengers: Age of Ultron" is a superhero film released in 2015, produced by Marvel Studios and distributed by Walt Disney Studios Motion Pictures. It is the eleventh film in the Marvel Cinematic Universe (MCU) and a direct sequel to "The Avengers" (2012). Directed by Joss Whedon, the movie features an ensemble cast of popular Marvel characters.
The film's plot revolves around the Avengers, a team of superheroes, as they face a new threat to the world in the form of Ultron, an artificial intelligence created by Tony Stark/Iron Man, played by Robert Downey Jr. Ultron, portrayed by James Spader, becomes self-aware and concludes that humanity must be eradicated to save the Earth from its own destruction.
As the Avengers battle Ultron, they encounter the Maximoff twins, Wanda Maximoff/Scarlet Witch, and Pietro Maximoff/Quicksilver, played by Elizabeth Olsen and Aaron Taylor-Johnson, respectively. The twins have their own motives and initially side with Ultron before ultimately joining the Avengers.
Throughout the film, the Avengers face internal conflicts and struggles, including questioning their purpose and the consequences of their actions. They also confront their own vulnerabilities and past traumas, making "Avengers: Age of Ultron" a character-driven story in addition to being an action-packed superhero film.
The movie showcases thrilling action sequences, stunning visual effects, and engaging character dynamics. It also sets the stage for future events in the Marvel Cinematic Universe, particularly leading up to "Avengers: Infinity War" and "Avengers: Endgame."
"Avengers: Age of Ultron" was a commercial success, grossing over $1.4 billion worldwide. Although it received generally positive reviews from critics and audiences alike, it also faced some criticism for its crowded narrative and character development challenges due to the large ensemble cast.
Despite the criticisms, the film remains a significant entry in the MCU, contributing to the ongoing success of Marvel's interconnected cinematic universe and serving as a cornerstone for the future of superhero filmmaking.

---
Avengers Age of Ultron Cast:
Robert Downey Jr: Tony Stark / Iron Man
Chris Evans: Steve Rogers / Captain America
Mark Ruffalo: Bruce Banner / Hulk
Chris Hemsworth: Thor
Scarlett Johansson: Natasha Romanoff / Black Widow
Jeremy Renner: Clint Barton / Hawkeye
Don Cheadle: James "Rhodey" Rhondes / War Machine
Paul Bettany: Vision
Aaron Taylor-Johnson: Pietro Maximoff / Quicksilver
Elizabeth Olsen: Wanda Maximoff / Scarlett Witch
Anthony Mackie: Sam Wilson / Falcon
Cobie Smulders: Maria Hill
Hayley Atwell: Peggy Carter
Idris Elba: Heimdall
Stellan Skarsgard: Erik Selvig
James Spader: Ultron
Samuel L Jackson: Nick Fury
---
Avengers Age of Ultron Crew:
Director: Joss Whedon
Screenwriters: Joss Whedon
Producer: Kevin Feige
---
Avengers Age of Ultron Details
Movie Studio: Marvel Studios
Year Released: 2015
Type of Movie: Live Action
Box Office: $1.405 billion
Avengers Age of Ultron Trailer:
---