Here is everything you need to know about the amazing Marvel Studios movie Avengers Infinity War including casting, reviews, fun facts and more. I hope you find this listing informative and helpful!
Avengers Infinity War Description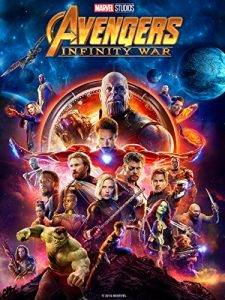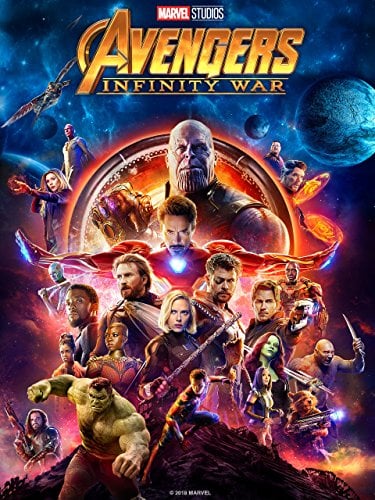 "Avengers: Infinity War" is a 2018 superhero film and the nineteenth installment in the Marvel Cinematic Universe (MCU). Directed by Anthony and Joe Russo, the movie brings together an ensemble cast of Marvel's most beloved superheroes in an epic battle against the powerful and malevolent cosmic entity known as Thanos, played by Josh Brolin.
The film picks up after the events of "Captain America: Civil War" and "Thor: Ragnarok" and follows the Avengers, the Guardians of the Galaxy, and other allies as they come together to face the greatest threat the universe has ever seen. Thanos, a titan with a twisted ideology, seeks to collect all six Infinity Stones, each possessing immense power that can alter reality, time, space, power, mind, and soul. With the stones, Thanos plans to wipe out half of all life in the universe to achieve his idea of balance.
The Avengers, led by Captain America (Chris Evans), Iron Man (Robert Downey Jr.), Thor (Chris Hemsworth), Hulk (Mark Ruffalo), Black Widow (Scarlett Johansson), and others, join forces with the Guardians of the Galaxy, including Star-Lord (Chris Pratt), Gamora (Zoe Saldana), and Drax (Dave Bautista), to stop Thanos and prevent him from obtaining the Infinity Stones.
As the battle unfolds, the heroes face personal sacrifices and heart-wrenching decisions, testing their unity and resolve. "Avengers: Infinity War" is filled with intense action sequences, emotional moments, and unexpected twists, keeping the audience on the edge of their seats throughout.
The film's grand scale and ambitious storytelling were praised by critics and audiences alike. The seamless integration of multiple characters and storylines from different movies was a remarkable achievement in cinematic history. The performances of the cast, particularly Josh Brolin's portrayal of Thanos, received widespread acclaim.
"Avengers: Infinity War" was a massive box office success, grossing over $2 billion worldwide, and became the fourth highest-grossing film of all time. It set the stage for the highly anticipated sequel, "Avengers: Endgame," which concluded the Infinity Saga and served as the culmination of the first three phases of the Marvel Cinematic Universe.
---
Avengers Infinity War Cast:
Robert Downey Jr: Tony Stark / Iron Man
Chris Evans: Steve Rogers / Captain America
Mark Ruffalo: Bruce Banner / Hulk
Chris Hemsworth: Thor
Scarlett Johansson: Natasha Romanoff / Black Widow
Benedict Cumberbatch: Dr Stephen Strange
Don Cheadle: James "Rhodey" Rhondes / War Machine
Tom Holland: Peter Parker / Spider-Man
Chadwick Boseman: T'Challa / Black Panther
Paul Bettany: Vision
Elizabeth Olsen: Wanda Maximoff / Scarlett Witch
Anthony Mackie: Sam wilson / Falcon
Sebastian Stan: Bucky Barnes / Winter Soldier
Tom Hiddleston: Loki
Idris Elba: Heimdall
Peter Dinklage: Eitri
Benedict Wong: Wong
Pom Klementieff: Mantis
Karen Gillan: Nebula
David Bautista: Drax the Destroyer
Zoe Saldana: Gamora
Vin Diesel: Groot
Bradley Cooper: Rocket
Gwyneth Paltrow: Virginia "Pepper" Potts
Benicio del Toro: The Collector
Josh Brolin: Thanos
Chris Pratt: Peter Quill / Star Lord
Samuel L Jackson: Nick Fury
---
Avengers Infinity War Crew:
Directors: Anthony and Joe Russo
Screenwriters: Christopher Markus and Stephen McFeely
Producer: Kevin Feige
---
Avengers Infinity War Details
Movie Studio: Marvel Studios
Year Released: 2018
Type of Movie: Live Action
Box Office: $2.048 billion
Awards: Nominated Academy Award; Nominated Grammy Award; Nominated Screen Actor's Guild Award
Avengers Infinity War Trailer:
---