Here is everything you need to know about the amazing Marvel Studios movie Thor Ragnarok including casting, reviews, fun facts and more. I hope you find this listing informative and helpful!
Thor Ragnarok Description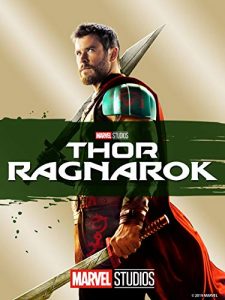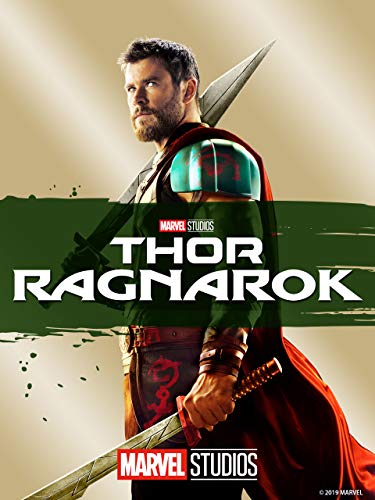 "Thor: Ragnarok" is a 2017 superhero film and the seventeenth installment in the Marvel Cinematic Universe (MCU). Directed by Taika Waititi, the movie follows the adventures of the God of Thunder, Thor (played by Chris Hemsworth), as he faces one of his greatest challenges yet.
The film begins with Thor discovering that his long-lost sister, Hela (played by Cate Blanchett), the Goddess of Death, has returned to Asgard to claim the throne. Hela is a formidable and power-hungry villain who seeks to conquer Asgard and unleash chaos upon the universe. In a fierce battle, Thor is defeated and finds himself stranded on the distant planet of Sakaar.
On Sakaar, Thor is captured and forced to become a gladiator in the Grandmaster's (played by Jeff Goldblum) gladiatorial games. There, he reunites with his old friend, the Hulk (played by Mark Ruffalo), who has been on Sakaar since the events of "Avengers: Age of Ultron." Together, they must escape from the planet and return to Asgard to stop Hela's reign of terror.
"Thor: Ragnarok" is known for its vibrant and colorful visuals, quirky humor, and thrilling action sequences. Director Taika Waititi brought a unique and comedic tone to the film, making it stand out from previous Thor movies and adding a fresh perspective to the character.
The movie also features memorable supporting characters, such as Valkyrie (played by Tessa Thompson), a former Asgardian warrior turned scavenger on Sakaar, and Korg (voiced by Taika Waititi), a lovable and humorous rock-based creature.
"Thor: Ragnarok" received critical acclaim for its humor, visuals, and performances, particularly Chris Hemsworth's portrayal of Thor and Cate Blanchett's commanding presence as Hela. It was a commercial success, grossing over $850 million worldwide, making it one of the highest-grossing films of 2017.
The film's events have significant implications for the larger MCU, setting the stage for the epic crossover film "Avengers: Infinity War." "Thor: Ragnarok" is widely regarded as one of the most entertaining and enjoyable entries in the Marvel Cinematic Universe.
---
Thor Ragnarok Cast:
Chris Hemsworth: Thor
Cate Blanchett: Hela
Jeff Goldblum: Grandmaster
Tom Hiddleston: Loki
Idris Elba: Heimdall
Tessa Thompson: Valyrie
Karl Urban: Skurge
Mark Ruffalo: Bruce Banner / Hulk
Anthony Hopkins: Odin
Ray Stevenson: Volstagg
Tadanobu Asano: Hogun
Zachary Levi: Fandral
---
Thor Ragnarok Crew:
Director: Taika Waititi
Screenwriters: Eric Pearson, Craig Kyle and Christopher L. Yost
Producer: Kevin Feige
---
Thor Ragnarok Details
Movie Studio: Marvel Studios
Year Released: 2017
Type of Movie: Live Action
Box Office: $854 million
Thor Ragnarok Trailer:
---