Here is everything you need to know about the amazing Disney movie Honey I Blew Up The Kid including casting, reviews, fun facts and more. I hope you find this listing informative and helpful!
Honey I Blew Up The Kid Description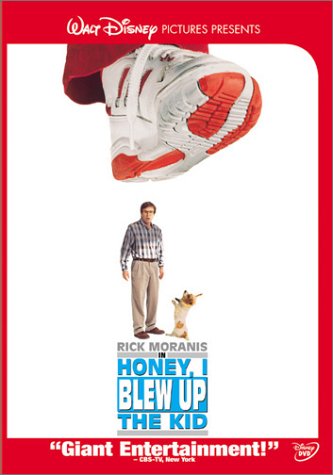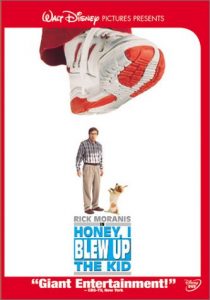 In Honey I Blew Up The Kid, this time, wacky inventor Wayne Szalinski (Rick Moranis) accidentally zaps his two-and-a-half-year-old son with a particle beam, causing the child to grow whenever coming in contact with electricity. Soon topping 112 feet, the overgrown baby is attracted to the bright, shiny lights of Las Vegas, and nothing stands in his way!
---
Honey I Blew Up The Kid Cast:
Rick Moranis: Wayne Szalinski
Marcia Strassman: Diane Szalinski
Amy O'Neill: Amy Szalinski
Robert Oliveri: Nick Szalinski
Daniel and Joshua Shalikar: Adam Szalinski
John Shea: Dr. Charles Hendrickson
Lloyd Bridges: Clifford Sterling
Keri Russell: Mandy Park
Ron Canada: Marshall Brooks
Gregory Sierra: Terence Wheeler
Michael Milhoan: Captain Ed Myerson
Leslie Neale: Constance Winters
Julia Sweeney: a nosy neighbor
Linda Carlson: another nosy neighbor
---
Honey I Blew Up The Kid Crew:
Director: Randal Kleiser
Producers: Dawn Steel and Edward S. Feldman
Music: Bruce Broughton
---
Honey I Blew Up The Kid Details
Honey I Blew Up The Kid Trailer:
---